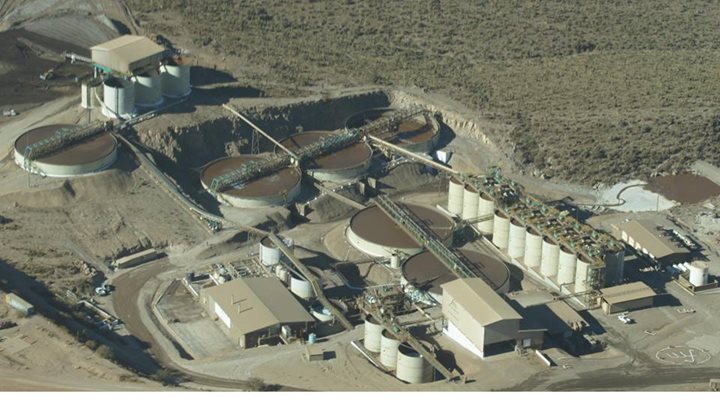 If you're considering silver as an investment, you're in luck as First Majestic Silver's  (NYSE:$AG,TSX:$FR) La Encantada silver mine, located in Mexico's state of Coahuila, plans to be back in production within weeks following a labor disruption which halted output in May.
First Majestic Silver reached an agreement on Friday, June 2 with the National Union of Miners, Metallurgists, Steelworkers, and Similar Workers of Mexico. Under the terms of this agreement, the mine is set to restart for the first time since it shut down on May 20. First Majestic Silver released a statement as to what happened on that day, reporting that a group of unionized workers formed an illegal blockade. These workers ceased production and blocked access to the La Encantada mine after they did not agree with the bonus that First Majestic Silver and the National Union had agreed to give the miners instead of profit sharing. Since La Encantada is Majestic Silver's largest mine and the one that the firm is investing the most in, Chief Operating Officer Dustin VanDoorselaere has stated that, "it is very unfortunate that this group of individuals has chosen to react in this manner instead of through dialogue and the proper channels through its union leadership."
It's of utmost importance that this mine starts running again because, according to President and CEO of La Encantada, Keith Neumeyer, "La Encantada is one of the largest employers in the area and is crucial to the overall health of the local economy." As a result, the National Union is doing everything in its power to sort out the problems at the mine. Neumeyer adds, "I am very pleased by the responsiveness and cooperation we have received from the National Union in working with us towards finding a solution that satisfies all parties."
If all goes well, La Encantada is scheduled to restart in mid-June, with full production started by the end of June. Once production commences, those thinking about silver investing can once again add this mine to their portfolio.
Featured Image: facebook