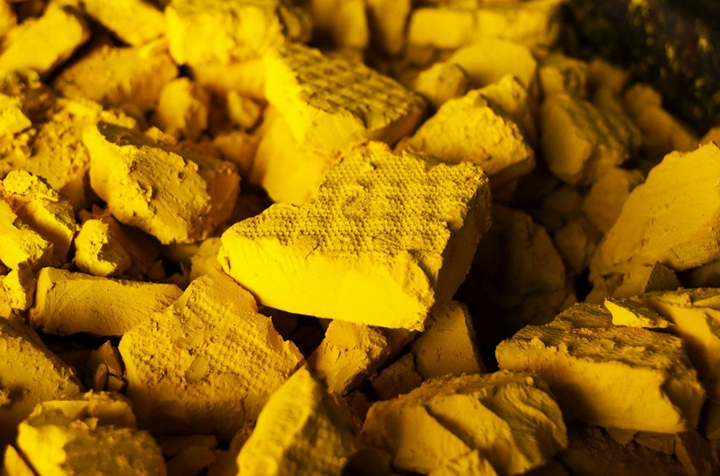 Are you looking to make a uranium investment, but you're new to the industry and lack knowledge on the sector? If so, you might want to spend some time brushing up on what you know about Kazakhstan. Kazakhstan, the world's largest producer of uranium (supplies 40% of the world's uranium), wants to function as a one-nation OPEC for nuclear fuel.
According to Samruk-Kazyna, a sovereign wealth fund company in Kazakhstan, the Organization of Petroleum Exporting Countries, which is an intergovernmental organization consisting of 14 oil-exporting developing nations, has used its size to seek out higher pricing. Before you invest in uranium, it's important to note that Samruk-Kazyna owns the state's 100% stake in Kazatomprom, the national operator for the importation and exportation of uranium.
As if being the lowest-cost producer in the world wasn't enough, according to Kazatomprom's management board member, Berik Beisengaliyev, this fund turned a profit last year despite prices collapsing. Beisengaliyev has stated that Kazatomprom plans to build their very own trading arm as a way of asserting more influence in the market. Additionally, there will be a decision made on an initial public offering of shares in the company at some point in the first half of 2018.
Beisengaliyev is also the managing director for asset optimization at Samruk-Kazyna, and he has stated that "Kazatomprom will be actively involved in uranium trading". He further noted that "it's possible to gain more influence" over prices in uranium, but "it's not a matter of one day. It's a lengthy process."
Kazakhstan sent uranium prices shooting up (10% increase) following their announcement to reduce 2017 production after a collapse last year among a global inventory oversupply. Along with 11 partners, OPEC plans to eliminate a glut that sent oil prices into a depression.

Along with uranium dropping 41% in 2016, making it the world's worst commodity of the year, the uranium market has further suffered because of Japan's 2011 earthquake and tsunami. This event broke Tokyo Electric Power Co.'s (TYO:$9501) Fukushima Daiichi power station, and as mentioned, shut down Japanese reactors while forcing other countries, such as Germany, to get rid of any nuclear power on their grids.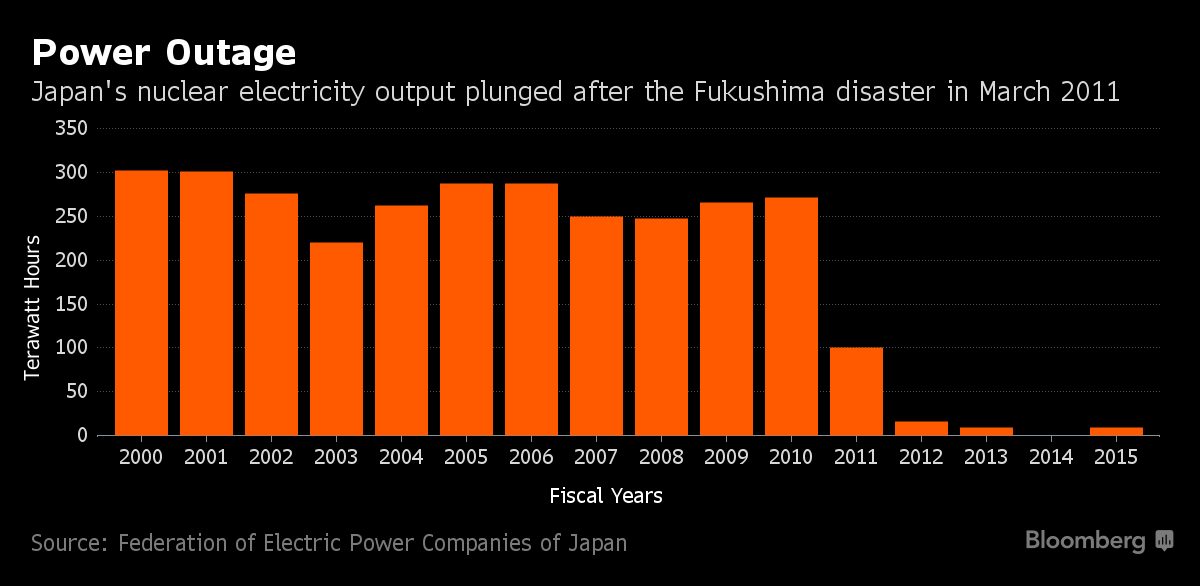 According to BMI Research, nuclear power is predicted to make up roughly 8.2% of global electricity generation by the year 2026. BMI further notes in a report that, due to difficult environmental circumstances, uranium miners will have to secure a profit by cutting costs,  restricting capacity and finally, dumping non-core assets.
On the other side of the equation, spot uranium has made up for losses following their drop below $18 a pound in November of 2016. Last month, spot uranium traded for roughly $23. According to Bloomberg's median of analyst estimates, spot uranium prices are predicted to climax at $32.50 in the third quarter of 2017.
Based on reports conducted by Fitch Ratings, spot uranium prices are to remain "under pressure" until the next decade. This means that they will fail to recover to $50 for a few years. According to the same report, a "low-price environment" will seal Kazakhstan's status as the biggest miner in the world. According to the World Nuclear Association, Kazakhstan, a Central Asian country, accounted for 39% of the globe's production in 2015, while Kazatomprom alone produced 21% of the world's total.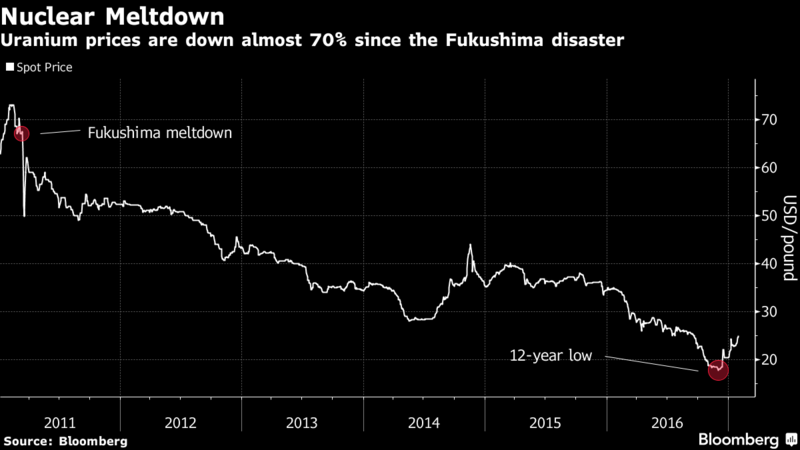 When Kazakhstan was first introduced as a major uranium-producing area, it was still a part of the Soviet Union. Currently, all of its uranium is produced via mining operations owned by Kazatomprom. They can also be handled through joint projects with international partners.
It's important to note that Kazakhstan does not have an atomic power station, but according to Samruk-Kazyna's Beisengaliyev, building one has not been ruled out. In fact, President Nursultan Nazarbayev first made plans for Kazakhstan's first nuclear power plant three years ago. Also important to note is that, according to Beisengaliyev, Kazakhstan's role as a uranium OPEC will depend entirely on the development of its own trading operations. Beisengaliyev further notes that "it's one thing when we simply sell uranium in the market through some wholesalers, and another thing when you sell yourself, these are prospects in that regard."
As of right now, the government plans to offer "strategic assets" for privatization, and Kazatomprom will be a part of this. While no decision has been finalized and the details of these assets are still incomplete, credible financial sources are optimistic about finding the perfect buyer. To quote Beisengaliyev, "it's a unique company – it doesn't matter where it will be placed. Investors will fly even to the moon."
Featured Image: Twitter