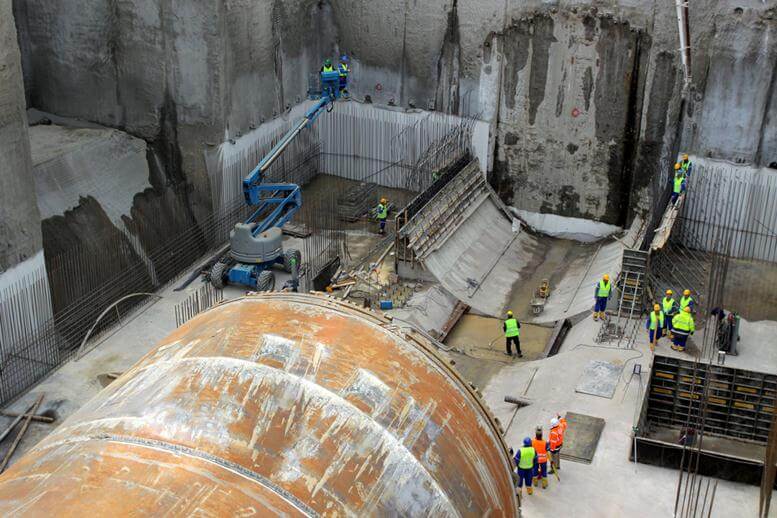 The Boring Company is going to make history tonight, December 18th. What began as Elon Musk's joke/side company has turned into one full of ambition. And tonight, perhaps, is its most ambitious venture yet. 
The Boring Company Tunnel Opening: Tuesday, December 18th
On Tuesday night, Elon Musk will open The Boring Company's two-mile test tunnel to select guests as well as the media. December 10th was the original date for the grand opening, but Mr. Musk pushed it back, a move often seen within his companies.
Tuesday night will be a party and an inspection of the tunnel underneath Hawthrone, California. Guests will also likely see the company's watchtower, inspired by Monty Python and the Holy Grail.
But what is this tunnel? It's getting a lot of media coverage, but no one seems to have a firm grasp on what it is and what it is supposed to do. Here's what we know.
What We Know
The mission of The Boring Company tunnel is to solve issues common with traffic, using a "futuristic, mass-transit system." This system will carry not only cars (using a 'car pod') but cyclists and pedestrians as well.
>> Wall Street News: Will the Sell-Offs Continue?
Using skate technology, The Boring Company is supposedly going to move 16-passenger pods, with speeds of more than 100 mph. But wait, there's more. On Tuesday night, guests will be able to try out these experimental autonomous cars, as well as a car elevator. 
Are We in the Future?
Elon Musk is a lot of things, and he has had his fair share of negative headlines, especially this year, but you have to give credit to the man. He has said that The Boring Company tunnel could very well be a fail, but things take time. To get this far and to develop this idea, failure or not, means we're heading into the future. But maybe that's just me.
Tesla (NASDAQ:TSLA) stock closed Tuesday down 3.27%. 
Featured Image: Depositphotos/vilevi