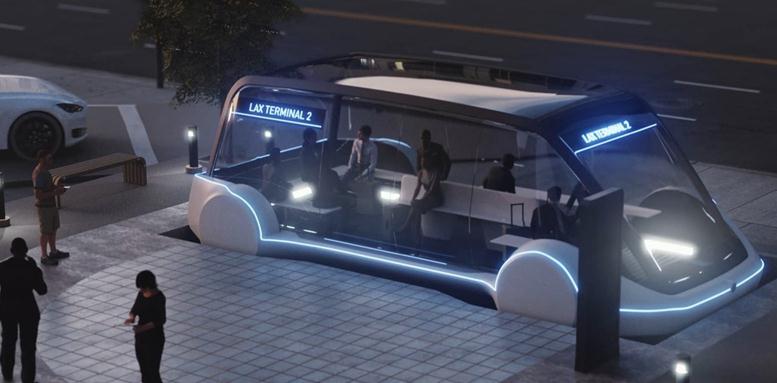 Is there anything Elon Musk isn't working on? SpaceX rockets, electric car fleets, and solving LA's traffic crisis with the Boring Company underground loop… When does he sleep?
Musk's Boring Company (Private) just announced that it will be rolling back its plans for its first hyperloop tunnel in West Hollywood. Instead, the startup just announced that it will be constructing a new tunnel that gets passengers to Dodger Stadium in around four minutes. 
Boring Company Underground Loop
The Boring Company started working on its 2.7-mile tunnel under LA's Sepulveda Boulevard earlier this year. This tunnel is serving as a proof-of-concept for the company to help improve later tunnels they are planning on building. 
Today, the company announced they have shifted their focus and see the dodger stadium project has more use for public transportation. Boring isn't giving up on the Sepulveda tunnel but they hope the new "Dugout Loop" will serve as its first full demonstration of the new transport system. 
The project is still very much proof-of-concept but it includes two surface terminals and will be the first zero-emissions, high-speed underground public transportation system that reaches 125-150 mph.
The announcement said:
"Initially, Dugout Loop will be limited to approximately 1,400 people (approximately 2.5% of Stadium capacity) per event. Based on City and community feedback, it could be possible to increase ridership per game to 2,800 per game or event (5% of Stadium capacity). Between games and events Dugout Loop would transport 250,000 people per year."
>> SEC Issues Tesla Subpoena: Elon Musk, You Just Got Served
The Boring Company plans on pricing the rides at one dollar per ticket. The company doesn't expect it to be a lucrative venture, but it will be one that saves hundreds of thousands of people time and money. The Boring Company plans to finance the tunnels through private money. 
I'm sure more than enough people will pitch in to solve the disastrous traffic crisis in LA. Thanks, Boring Company!
Featured Image: electrek