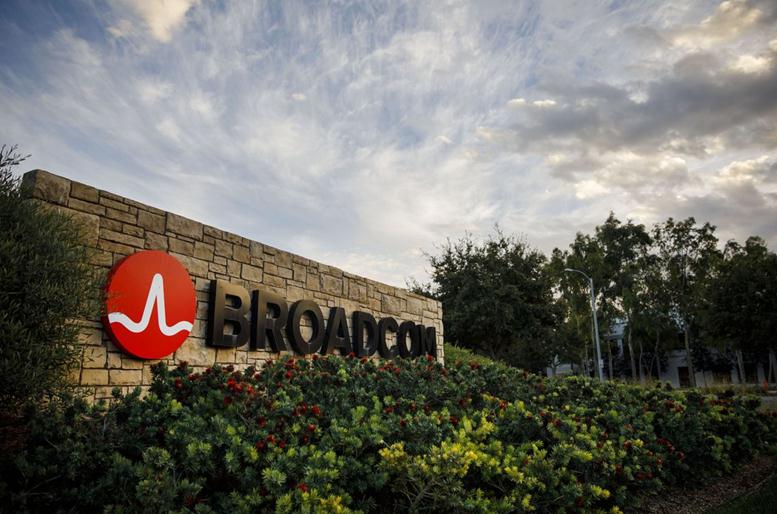 Broadcom CA Technologies Acquisition: Broadcom Inc (NASDAQ:AVGO) has been aggressively investing in growth opportunities with its intention of becoming the world's leading technology company. The company has announced its plan to acquire CA Technologies (NASDAQ:CA) for $18.9 billion, aiming to expand its market share in software businesses.
Broadcom claims that the CA acquisition will expand its market share in a fast-growing fragmented infrastructure software market and help in generating substantial recurring revenue. The company expects the acquisition project to drive its adjusted EBITDA margins over 55%; the purchase will be directly accretive to Non-GAAP EPS.
"On a joint basis, Broadcom expects to have last year non-GAAP revenues of about $23.9 billion and last twelve months adjusted EBITDA of roughly $11.6 billion," Mike Gregoire, CA Technologies' Chief Executive Officer said.
AVGO plans to fund the acquisition through cash in hand and a new, fully-committed debt of $18 billion; they believe their future cash generation will be enough to fulfill liabilities.
Cash Flows Are Strong to Support Broadcom CA Technologies Acquisition
Broadcom has generated significant growth in its earnings and cash flows in the last couple of quarters – which offered room for the $18 billion acquisition.
The company's revenue jumped 20% year-over-year in the latest quarter and earnings were standing at around $3.73 billion, up from $464 million in the same period last year.
On top of revenue and earnings growth, the company's free cash flow conversion rate is robust. It has converted almost 42% of revenue into free cash flows. The company generated $2.1 billion of free cash flow in the latest quarter – which allowed it to return $777 million in dividend payments and $374 million in share buybacks. Broadcom CEO is confident that the CA acquisition would offer further support to its earnings and free cash flow generation potential.
>> Fiat Chrysler Union Workers to Strike Over Juventus Ronaldo Purchase
Analysts Aren't Optimistic
Two major rating firms have downgraded their price target and rating for Broadcom shares after the CA Technologies deal. Evercore ISI downgraded AVGO stock from 'Outperform' to 'Inline' – with a $275 price target. RBC declined its price target from $330 to $300. Analysts claim the debt of $18 billion used for the CA Technologies buyout could hurt its share repurchase plans.
Featured Image: twitter