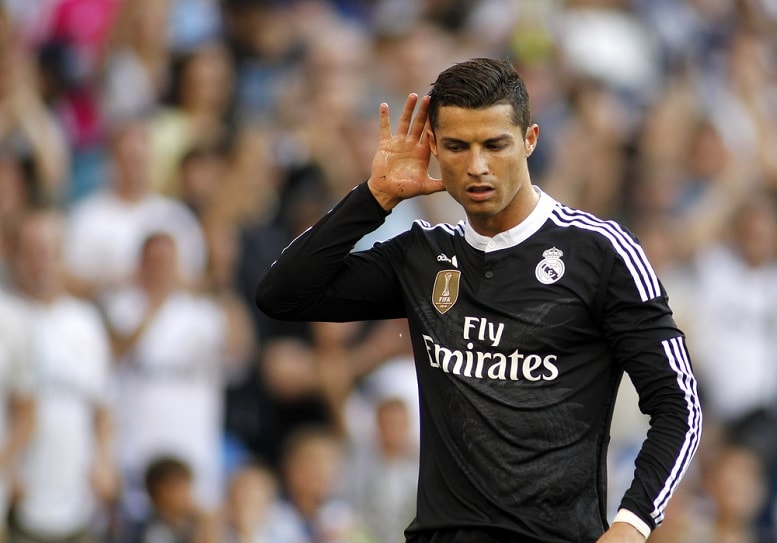 Fiat Chrysler Strike: Fiat Chrysler (NYSE:FCAU) (BIT:FCA.MI) workers are upset with the company's recent purchase; no it's not a new facility in the Alps, or a futuristic autonomous car design, its football superstar Christiano Ronaldo.
They're so upset in fact, that they're calling for a strike!
According to Bloomberg, a Fiat Chrysler Automobiles NV union in the south of Italy is calling for a strike in response to the recent deal signed by Juventus Football Club (OTC:JVTSF) (BIT:JUVE.MI) to pay $130 million to take Ronaldo from his native Real Madrid club.
Juventus, of course, is owned by the Agnelli family, who also own Fiat Chrysler. 
Fiat Chrysler Strike
The union feels the money could have been much better spent on job-boosting investments like better car designs and production:
"It's unacceptable that, while FCA and CNHI workers continue to make huge economic sacrifices, the company spends hundreds of millions of euros on the purchase of a [football] player," union USB Lavoro Privato said in a statement.
The deal between Spanish soccer giant Real Madrid and Juventus was announced only yesterday, July 10. Ronaldo will be transferred to Juventus for a cool 100 million euros plus an additional 12 million euro to sign him to a four-year contract. It is reported that the footballer asked to be released from Real Madrid. 
Not Only a "Cool-Factor", There's Financial Gain in Signing Ronaldo
The Agnelli family controls Ferrari NV and Fiat Chrysler through its holding company Exor NV (OTC:EXXRF)(BIT:EXO.MI) which in turn owns 64% of Juventus Football Club. 
The Ronaldo deal could have a greater long-term financial gain for Fiat Chrysler. Currently, the car's logo is branded across the back of the Juventus jersey. If Ronaldo could lead the team to UEFA Champions League final, then the media exposure for that year alone could be worth $58.3 million.
>>Tesla is Building a New Factory in China; Meet Gigafactory 3
But the union doesn't care much for the potential revenue of the future. The employee's, feeling like their needs are being neglected have said:
"We're all employees of the same owner, but in such a period of enormous social difficulty this difference in treatment cannot and must not be accepted…The company should invest in car models that guarantee the futures of thousands of people, rather than enriching only one."
Featured Image: Deposit Photos/Maxisports