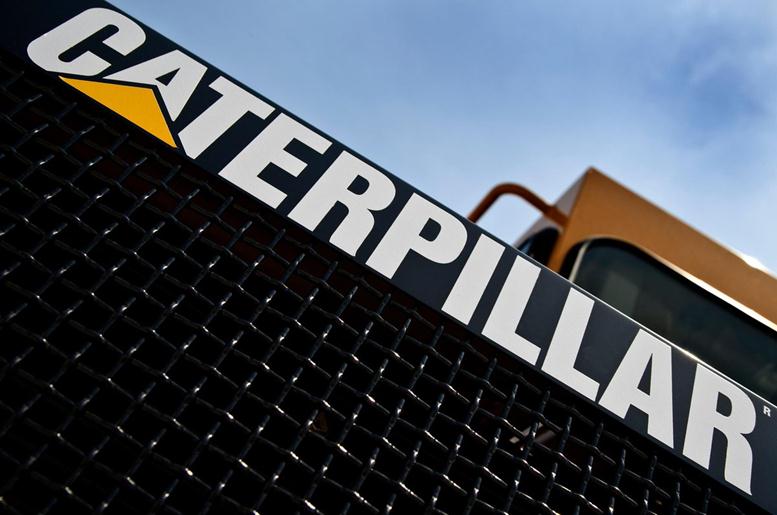 Kicking off Monday in the right way, the Caterpillar earnings report has been released, and shares of the company are increasing—not skyrocketing, still relatively flat, but in the green zone nonetheless.
Here's what we know.
Caterpillar Earnings Report: Top and Bottom Line Beat
Not only did the construction and mining equipment company report a record Q2 profits per share, but Caterpillar also increased its full-year forecast.
Important Numbers to Know:
Non-adjusted Earnings: $2.82, making this Caterpillar's best Q2 earnings per share performance
Adjusted Earnings: $2.97 per share (analysts forecasted $2.73 per share)
Revenue: $14.01 billion (analysts forecasted $13.89B)
Meanwhile, the Illinois-based company increased its full 2018 forecast, now expecting something between $11 per share and $12 per share.
Interestingly, the increase mentioned in the Caterpillar earnings report comes despite rising costs, which have been caused by tariffs.
However, because of the "outstanding results in the first half of the year," as well as the "continued strength in many of [the company's] end markets," the decision to raise Caterpillar's profit outlook seems justifiable, explained CEO Jim Umpleby in a statement.
Stock Reacts to Caterpillar Earnings Report
Beating both the top and bottom lines in an earnings report is a noteworthy achievement for any company, and Caterpillar understands this. So does the market apparently, with the stock already reacting positively in early trading hours.
At press time, according to Yahoo Finance, Caterpillar (NYSE:CAT) is trading at a little over $143, putting it up 0.96%.
The stock is changing every few seconds or so, reaching a high of more than 1% and dropping to a low of 0.80%. For the most part, the Caterpillar stock is staying in the 0.90% range.
The Rest of the Day
Perhaps as more investors wake up to the news of the positive Caterpillar earnings report the CAT stock will increase more than 1%, and stay there.
What do you think? Were you pleased with the better-than-expected Caterpillar earnings report?
>> CBS Investigating Personal Misconduct Claims Against CEO Leslie Moonves
Featured Image: Twitter