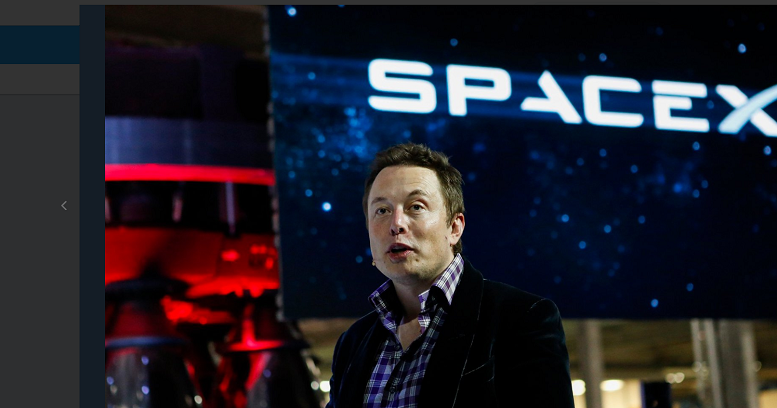 By now, most people are aware of the latest scandal surrounding Facebook. To make matters worse, users on Twitter (NYSE:TWTR) have created the hashtag #DeleteFacebook in attempt to persuade people to leave the platform behind. And the latest to ditch Zuckerberg's platform is none other than Tesla (NASDAQ:TSLA) and SpaceX CEO Elon Musk.

Elon Musk Ditches Facebook (NASDAQ:FB)
Earlier this week, reports surfaced that Cambridge Analytica gained access to millions of Facebook users' data in 2016. Why? The London-based data company allegedly used this data to try to influence the US presidential election in favor of businessman-turned-politician Donald Trump. The CEO of the data company has since been suspended from his position.

Zuckerberg came forward yesterday to apologize, but that hasn't stopped the Twitter hashtag from going viral. In the interviews, Zuckerberg said Facebook made "mistakes," and he is willing to testify before Congress. Despite taking responsibility and stepping up to the plate, the damage has already been done, and it appears now that Mr. Musk isn't going to let Zuckerberg off that easy.

On Friday, a Twitter user asked Elon Musk if he planned on deleting the SpaceX Facebook page. For those who don't know, SpaceX was founded in 2002 by Musk and is a private American aerospace manufacturing company. It is based in Hawthorne, California. The successful entrepreneur was quick to respond, as he usually is on Twitter, and stated that he "didn't realize" there was a SpaceX Facebook page. He then wrote back to the user that he will be deleting the Facebook page for his aerospace manufacturing company. Not only did he stick to his word, Mr. Musk also deleted the Tesla Facebook page while he was at it.
Both Facebook, Tesla, and Twitter ended Friday's trading session in the red zone. However, Tesla and Twitter both appear to be gaining momentum in after-hours trade, both up more than 0.15%.

Personally, I think it will be interesting to see if anyone follows in Musks' footsteps. Of course, a number of companies were already deleting their pages long before Mr. Musk did, but he is one of the most influential leaders in the world right now, so someone is bound to be inspired by Friday's move.
>>Uber Self-Driving Car Tests Suspended After Death of Pedestrian

The scandal surrounding Facebook is extremely serious, so all I can say is I'm not surprised that 'Elon Musk Ditches Facebook' is one of the trending headlines of the day. As for Mark Zuckerberg, all he can do now is admit that mistakes were made, and he has already taken that step.

Featured Image: Twitter