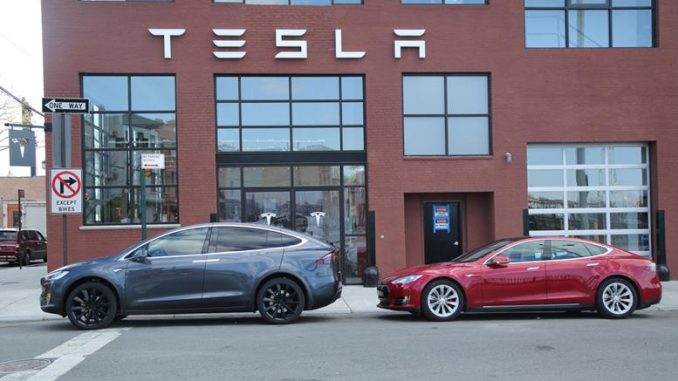 Tesla (NASDAQ:TSLA) has often struggled in the past with its production. It's either been late in getting its models out or it hasn't even come close to making as many as it originally said it was going to – or in some cases, both. Unfortunately for Tesla and its investors, this has happened again.
Tesla announced that it had fallen short of its 2017 fourth quarter production numbers and will have to once again push back the production targets for its Model 3 sedan, an all-electric version of the highly popular vehicle.
Originally, Tesla had been planning on releasing 5,000 Model 3's per week in 2017, but it later had to push that target goal back to the end of the first quarter of 2018. Now, this has been pushed back again, this time to the end of the second quarter for 2018 – and some are getting ever more skeptical that the auto company will ever reach its targeted goal, which is disappointing news for the many people who were eagerly awaiting the model.
The result of this news was a decrease in Tesla's stock on Wednesday's market. The stock closed at $317.25, putting it down $3.28, or 1.02%, from the previous closing price of $320.53.
Tesla remains positive, however, and has said that it has made "major progress" on the "production bottlenecks" that have made the company miss its many targets for the Model 3. Tesla now believes that it has reached a production rate that "extrapolates to over 1,000 Model 3's per week". This doesn't seem to be quite enough to convince investors, though, as after-hours trading for Wednesday has only furthered the decline in Tesla's stock. The company's stock has dropped a further $6.55, or 2.06% during after-hours trading on Nasdaq, with the stock currently sitting at $310.70.
Will Tesla ever be able to overcome its production flaws? If the past predicts the future, then the future isn't looking very bright for the company. However, it still maintains many supporters, so that may be enough to keep the company afloat.
Featured Image: depositphotos/zhukovsky