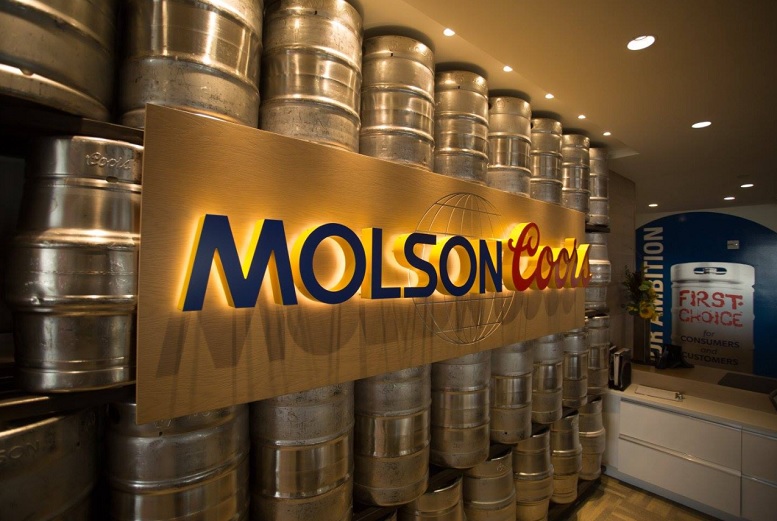 Cannabis legalization is becoming a matter of increasing concern for the U.S. alcohol industry. In its 10-K annual report, U.S.-Canadian beer giant Molson Coors Brewing Co. (NYSE:TAP) has voiced concerns over the financial impact that legalized cannabis will have on beer sales. 
Molson Coors, which is headquartered in Denver and Montreal, officially considers legal cannabis to be a "risk factor" to its business, meaning that legal cannabis sales will likely be closely monitored by the company.
>> Aurora Buys Stake in Liquor Stores: Stocks Soaring
According to a report by the Cannabist, the company states that legal cannabis in the U.S. and Canada 'may result in a shift of discretionary income away from our products or a change in consumer preferences away from beer.' Molson Coors joins a growing number of alcoholic beverage producers including Brown-Forman (maker of Jack Daniel's) and Boston Brewing Co. in reporting concerns over the future of the industry.
Boston Brewing states in its own 10-K report that 'It is possible that legal marijuana use could adversely impact the demand for the Company's products,' while also referencing 'changes in public attitudes' as a potential issue. Meanwhile, Brown-Forman stated in a 2016 report that 'consumer preferences and purchases may shift due to a host of factors', going on to name 'legalization of marijuana use on a more widespread basis' as one such factor. 
>> Budweiser Orders 40 Tesla Electric Trucks
However, while alcohol companies eye cannabis with apprehension, other industries may be set to benefit from it. Lawn and garden industry giant Miracle-Gro have in the past expressed interest in investing in the marijuana industry, while cannabis growers are fearful that Big Tobacco may be set to make a step in the cannabis direction. And in addition, governments will benefit from tax revenue. Colorado collected more than $135 million USD tax in 2015 on marijuana sales. 
The marijuana industry is growing. Most recently, California legalized sale for recreational use on Monday, Jan 1st. This means that cannabis can currently be sold and used for recreational purposes in nine states. What's more, Canada is planning to roll out sweeping legislation in July this year which will legalize recreational marijuana use country-wide. This will undoubtedly disrupt the market landscape, although it's not yet clear how. But one thing is clear; it is perfectly reasonable for the alcohol industry to be nervous. 
Featured Image: Depositphotos/© TeriVirbickis