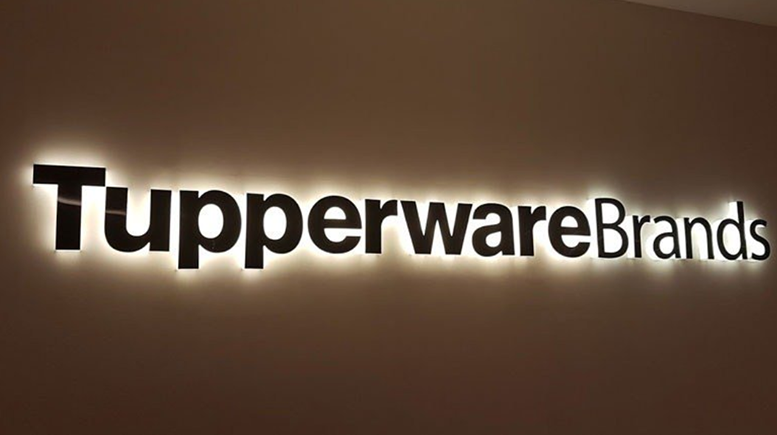 Popular Florida-based home products company Tupperware Brands (NYSE:TUP) recently released an updated forecast for its first quarter financial results.
The new predictions include a decrease in Tupperware's revenue by 2% from the previous year, which is "3-points below the low end of the Company's previous guidance range in dollars and local currency."
>>>L'oreal to Acquire Toronto-Based Beauty Technology Company ModiFace
According to the company's press release, several factors were involved in negatively impacting the first quarter, including customer service issues with a French distribution and manufacturing company, that has since been closed, and lower than expected sales in Indonesia.
Chairman and CEO of Tupperware, Rick Goings has said they "are disappointed with the results of the first quarter," but are "pleased with the continued good performance in China, Mexico, Malaysia/Singapore, South Africa, the United States & Canada and others."
>>>Campbell's Soup Is Buying Snack Company Snyder-Lance
Regarding the impact of the French manufacturing company, Goings has also said that the company "expected challenges related to the closure of our French manufacturing facility, but the collateral impacts ran deeper than anticipated."
Tupperware Brands is also expecting a negative impact from the change in tax rate with regards to the Global Intangible Low-Taxed Income (GILTI) tax. The tax is expected to affect the company's full-year earnings by 35 cents per share, compared to the previous year.
Although the GILTI tax will have an effect on shares, Tupperware's report has stated that it's not expected to affect cash flow.
The company's shares took a dive today regarding the updated results and fell nearly 11% to approximately USD $41.00.
So far, it looks as though shares of Tupperware Brands will stay within the low 20s for the rest of the day.
The full first quarter financial earnings report will be released on April 25, 2018.
Featured Image: Twitter