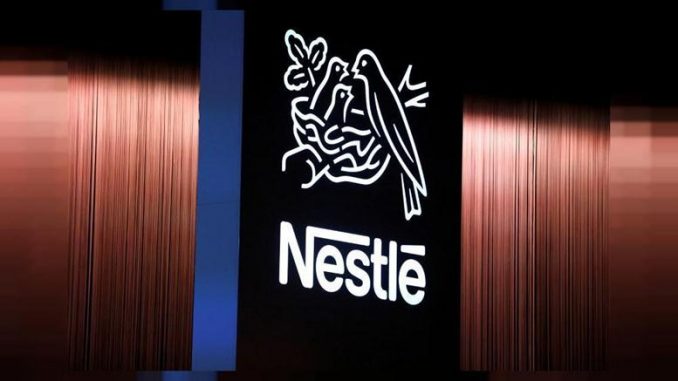 Starbucks Corp. (NASDAQ:SBUX) and Nestlé S.A. (SWISS:NESN.VX) have announced that they will be entering into an agreement where Nestlé will receive the rights to market, distribute and sell Starbucks brand products.
These products include Starbucks coffee, Seattle's Best Coffee, Starbucks Reserve,Teavana, Starbucks VIA and Torrefazione Italia "in all global at-home and away-from-home channels."
Swiss-based Nestlé will pay $7.15 billion US in closing consideration for these rights and will now include Starbucks in its single-serve capsule system.
>>Chipotle Releases First-Quarter Financial Results of 2018
The Seattle-based coffee company will maintain the lead as licensor and supplier of sourcing and roasting and will continue to lead Starbucks' global brand management.
Nestlé and Starbucks "are proud to be recognized as global leaders for their responsible and sustainable coffee sourcing."
According to Starbucks President and CEO, Kevin Johnson, this deal "will bring the Starbucks experience to the homes of millions more around the world through the reach and reputation of Nestlé."
Johnson believes the agreement is the start of a "global coffee alliance" and has said that Starbucks is "proud to work alongside a company that is committed to [its] shared values."
>>Kim Jong-Un American Investment – Could We See McDonalds in North Korea?
Nestlé CEO, Mark Schneider has said that the company is "delighted to have Starbucks as [their] partner."
Both companies hope that the deal will help to create new growth opportunities and expand the presence of Starbucks and Nestlé brands in international markets.
The agreement is expected to close sometime in either Summer 2018 or Fall 2018.
Shares of Starbucks fell approximately 0.50% today and, as of 2:00 pm EDT were hovering just over $57.00.
Nestle shares, on the other hand, have risen by nearly 1.50% and closed at $77.56 on the Swiss market.
Featured Image: twitter