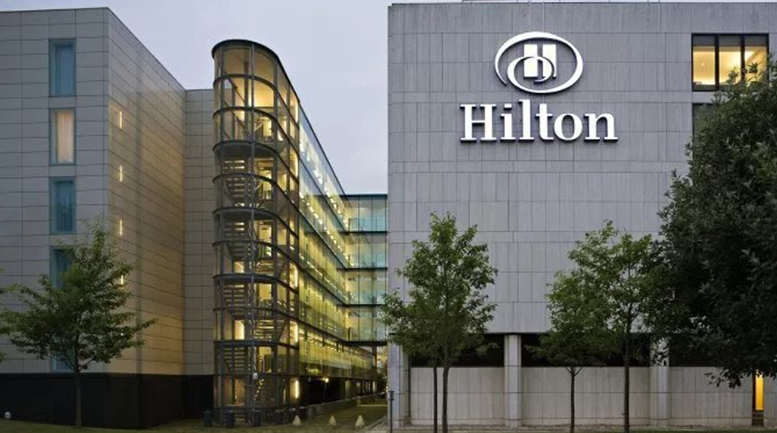 Nearly 63 million shares of Hilton Worldwide Holdings (NYSE:HLT) will be sold by its major stakeholder HNA Tourism Group.
China-based HNA Tourism is selling its stake in Hilton in an attempt to restructure and earn cash from selling its equity and real estate assets, according to Reuters.
HNA held approximately 82.5 million shares of Hilton, which is valued at close to USD $6.64 million.
According to Reuters, the "restructuring follows a $50 billion acquisition spree over the past two years, which has sparked scrutiny of the firm's opaque ownership and use of leverage."
>>>Caesars Entertainment to Sell Hurrah's Las Vegas Venue to VICI Properties for $1.14 Billion
Hilton announced on Monday that HNA would commence with a secondary offering of 63.05 million shares of common stock.
On Tuesday, the company priced the shares to be sold at a value of $73.00, but stated that they will not be selling any of their own stock.
The hotel company has also reached an agreement to repurchase 10 million shares from HNA and has the right to increase that number to 16.5 million.
Hilton Worldwide Holdings has said that the company will not receive any proceeds from the selling of these shares and expect the offer to close on April 13, 2018.
>>>Analysts Downgrade MGM Resorts International After October Las Vegas Attack
The company expects to fund the repurchase "with available cash, borrowings under its revolving credit facility and/or new unsecured indebtedness."
Forecasted financial results for the company's first quarter have also been pushed up, from 43 to 47 cents and 52 to 54 cents per share.
Share value of the US-based hotel operator has jumped up over 6% today, closing at $79.61.
Today's value is a notable change compared to Tuesday's closing value of $75.01.
Featured Image: Twitter