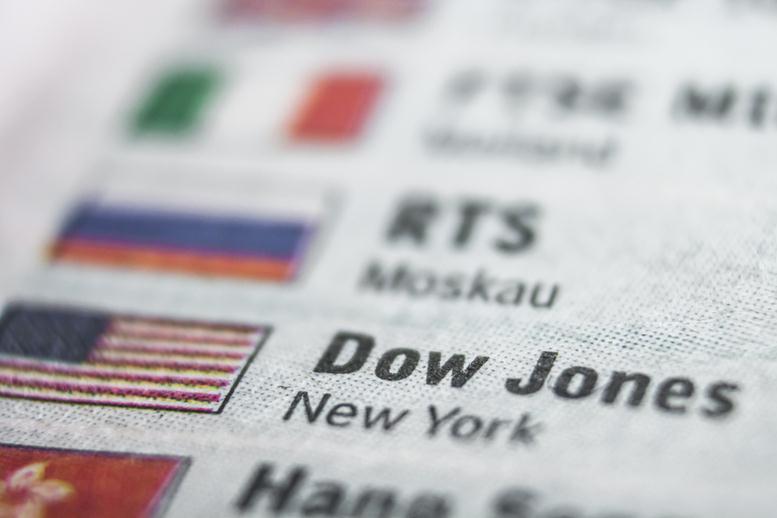 The Dow Jones industrial average rebounded today, after two days of plunges. The major US stock indexes were all up at the opening bell this morning and maintained market gains throughout the day. The market's correction pushed up the Dow Jones today.
Wall Street's two-day slide starting on Wednesday was its worst in eight months.
Dow Jones Today in Numbers
The Dow ended the day up 287.16 points, +1.15 percent from yesterday's close. At the bell, the Dow opened on the market up 355 points from its previous close. The S&P Index rose 38.76 points from yesterday's close, up +1.42 percent, and Nasdaq ended the day up 167.83 points, up +2.29 percent. 
Panic Subsided?
In 48 hours, the Dow dropped over 1,300 points in that two-day period. The Dow Jones today may have given investors, and those on Wall Street a breath of fresh air, as the crash of 2008 was all anyone could talk about these past few days.
"It's a momentum correction, not a portfolio correction," said Joe Terranova, chief market strategist at Virtus Investment Partners. "While we have a bias to believe 2008 could happen again, I don't think this is the case."
The major indexes fell after some of the well-known and major tech names failed to recover from steep losses the day before. Investors have been fretting over the rising borrower costs put in place by the Feds. Those fears, however, have been called by the release of the weaker-than-expected inflation data. 
"Net, net, the economy may be running hot, but it isn't fast enough to kick up inflation pressures and calls into question the need for Fed policymakers to move interest rates to higher levels," Chris Rupkey, chief financial economist at MUFG Union Bank, remarked.
At today's close, the major tech stocks that were down the previous days bounced back, pushing up the Dow Jones today. 
Featured Image: DepositPhotos /© skywalker_ll