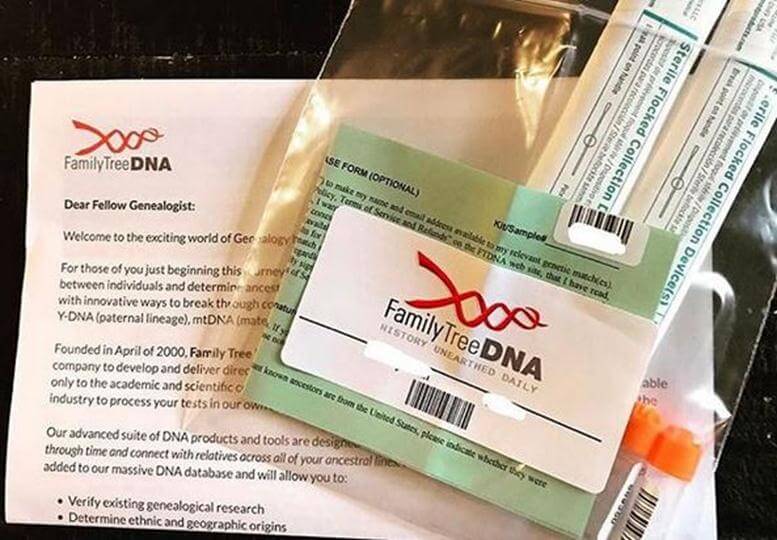 According to the New York Times, FamilyTreeDNA has apologized to consumers for failing to disclose that it was sharing DNA data with the FBI.
FamilyTreeDNA Data Disclosure
Turns out FamilyTreeDNA, one of the US's biggest at-home genetic testing companies, was sharing its DNA data with federal investigators. The intention was honest; it was trying to help catch serious criminals.
Hypocrisy
The move has been branded hypocritical with many users feeling their privacy has been breached.
Of all the DNA testing companies, FamilyTreeDNA has marketed itself as a huge advocate of consumer privacy. Protective of its data, it has refused to sell information to third parties. Unfortunately, the same cannot be said for other genealogy sites.
For example, 23andMe, reportedly, gave major pharma brand GlaxoSmithKline access to its customer database for drug targeting.
FBI
On Thursday, FamilyTreeDNA confirmed that it had voluntarily agreed to hand over intelligence from its database to the FBI in 2018. The crime-stopping agency was also given access to more than 2 million records and DNA samples. The FBI was using the information to help identify suspects and victims of unsolved rapes and murders.
Unfortunately, the company never disclosed the agreement to its users. Now, among the backlash and privacy concerns, lies an ethical dilemma; should investigators be allowed to use private DNA data to help solve crimes?
Genealogy Sites
Sites such as FamilyTreeDNA have grown popular in recent years as a tool to find out about family lineage, possible relatives, and unknown heritage. As they grow in popularity, so does the concern for such vulnerable consumer data, which is entrusted upon the companies offering the tests.
>> GM Stock Climbing Despite Another 4,000 Job Layoffs Starting Today
In this case, it seems the intent behind sharing the data to the FBI wasn't malicious, and company president Bennet Greenspan wanted to reiterate the good intention in working with the FBI:
"I am genuinely sorry for not having handled our communications with you as we should have […] We've received an incredible amount of support from those of you who believe this is an opportunity for honest, law-abiding citizens to help catch bad guys and bring closure to devastated families."
What do you think? Should the FBI be given access to DNA data?
Featured Image: Instagram