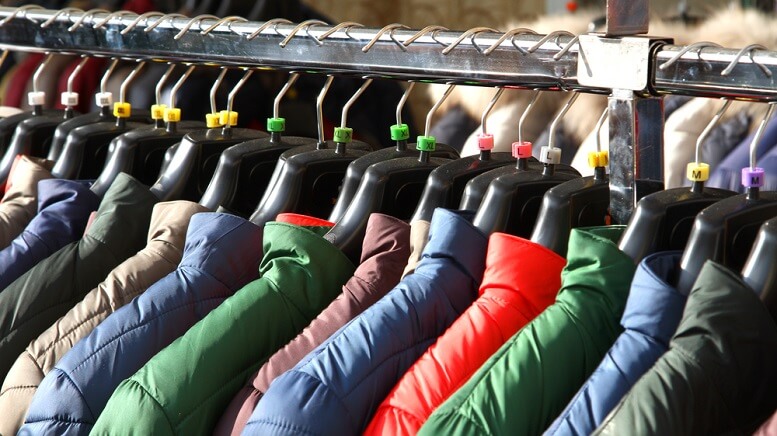 GOOS stock has hit its lowest point since May as the ongoing protests in Hong Kong continue to weigh on sales for Canada Goose Inc (TSX:GOOS) (NYSE:GOOS).
The luxury parka maker reported its second-quarter earnings earlier this week, which actually beat analysts' expectations, but saw GOOS stock drop after CEO Dani Reiss said performance in Hong Kong, where the firm has just opened a second store, were significantly impacted by the ongoing protests.
"The situation has intensified since our last call," Chief Executive Dani Reiss said during a conference call, pointing to a decline in tourism and retail traffic that has impacted the performance of its two locations in the city. "We're watching the situation closely and evaluating actions to streamline our cost base on the ground including negotiating accommodations from landlords." GOOS shares lost nearly 10% in Wednesday afternoon trading on the Toronto Stock Exchange following Reiss' comments.
Elsewhere, the Toronto-based firm reported a $60.6 million CAD profit, amounting to EPS of 55 cents. The company reported $49.9 million CAD profit, or 45 cents EPS, in the same period last year. According to Refinitiv, analysts had been expecting Canada Goose to report a profit of 43 cents per share and $267.3 million CAD in revenue, with revenue actually coming in at $294 CAD million, up from $230 CAD million. GOOS stock initially surged on the earnings before the Hong Kong warning.
The company reported strong sales in the US market, where it has come under fire for the use of coyote fur in its products. Last month, California became the first state to ban the sale of animal furs, with legislation expected to come into effect by 2023, and many more states will likely follow suit. Canada Goose has also moved to broaden its product ranges, now offering lightweight jackets and will soon begin selling footwear following its acquisition of bootmaker Baffin Inc. GOOS shares are currently trading for $35.84 in New York.
>> AMRN Stock Extends Rally as FDA Approves Vascepa Label Expansion
In other retail news, Nike (NYSE:NKE) has announced that it will end direct selling to Amazon (NASDAQ:AMZN), opening the door for a host of other retail stocks to follow suit.
Featured Image: DepositPhotos © ChiccoDodiFC