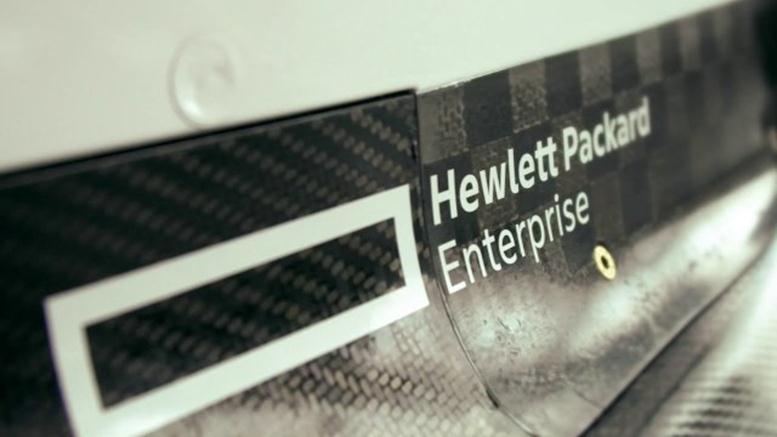 Hewlett Packard's (NYSE:HPE) strategy of expanding software sales has significantly contributed to its share price rally in fiscal 2017 and at the beginning of this year. The HPE stock, however, has been losing its upside momentum over the last quarter; Hewlett Packard shares are down more than 10% in the previous three months.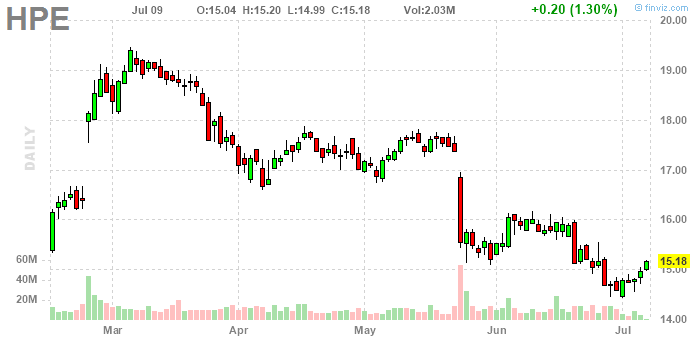 HPE shares are trading slightly above its 52-week low of $12 a share at present. Some traders see the dip in Hewlett Packard shares as a buying opportunity while bears expect its stock to remain under pressure in the days to come.
Is the Dip in Hewlett Packard Shares a Buying Opportunity?
Hewlett Packard has been aggressively working on acquisitions and investments in organic growth opportunities to expand their sales growth. The company has completed a series of acquisitions in the last couple of quarters to enhance its enterprise data service offerings. These acquisitions include Nimble Storage, SimpliVity, and SGI.
Its business strategies are working, considering its 10% year-over-year growth in the latest quarter. The company's earnings per share also enlarged sharply from the same period last year.
Hewlett Packard has also raised its quarterly dividend by 50% – which indicates the management's confidence in its future fundamentals. The company is planning to return $7 billion to investors this year through share buybacks and dividends.
>> Deere & Company: Is it a Safe Stock for Defensive Investors?
On top of these positive indicators, Hewlett Packard has also raised its fiscal 2018 net earnings per share outlook to $1.70 – $1.80, which was originally $1.35 to $1.45.
Valuations Support Share Price Gains

Hewlett Packard shares are trading substantially below the industry average – which indicates that the stock is undervalued. Its shares are trading around 0.79 times to sales and 0.92 times to book ratio, whereas the industry average is hovering at 2.11 times to sales and 3 times to book value. Overall, HPE shares have the potential to rebound in the short-term considering its stable financial numbers and lower valuations.
Featured Image: twitter