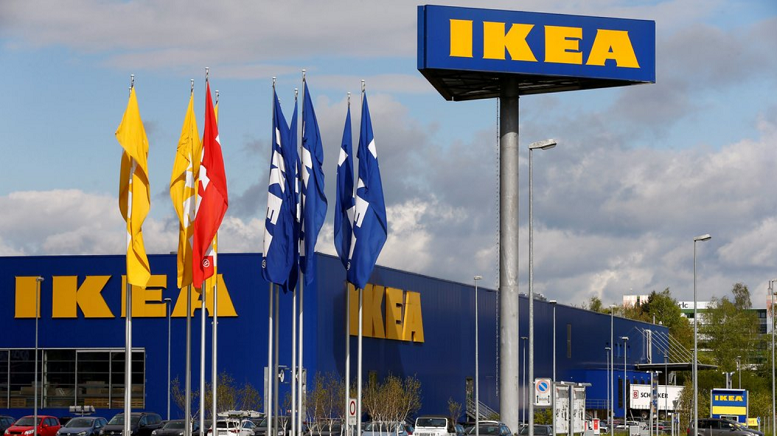 Swedish-based furniture company Ikea has joined the fight against plastic! It too has set a goal to phase out plastic products in its stores.
The company hopes that it will be able to phase out all single-use plastics by 2020, while also providing alternatives where applicable. 
According to a recent article from The Guardian, an Ikea spokesperson has said that that they don't "have all the answers yet but [they] are working together with our suppliers to find solutions that are good for both people and the planet."
The rising trend can be attributed to the fact that single-use plastics make up nearly 70% of the waste found in the oceans, according to the European Union (EU), which ends up harming animals and the earth's ecosystem. 
Ikea has already committed to banning oil-based plastic products by 2020 and invested in a plastic recycling plant last year. The Netherlands-based Morssinkhof Rymoplast is able to produce nearly 220,000 tons of recycled material per year.
Ikea has already invested in a wind farm and solar panels for its stores and plans to make solar panels available in 29 different markets by 2025, according to The Guardian. 
>> EU to Ban Single-Use Plastics
As well as companies, many nations and countries have committed to phasing out the use of plastic products. According to a United Nation (UN) report of the June 5 World Environment Day, India has said that it plans to ban single-use plastics within the country by 2022 and the Galapagos have "[declared] 2018 the year of the fight against plastic pollution."
Plastic waste has become a huge topic as more and more evidence appears that it is damaging the earth and its ecosystems.
In May, it was reported that a plastic bag had been found in the Mariana Trench, the deepest part of the oceans many trenches, and earlier this week it was reported that a pilot whale died near southern Thailand after consuming nearly 80 plastic bags. 
Featured Image: Twitter