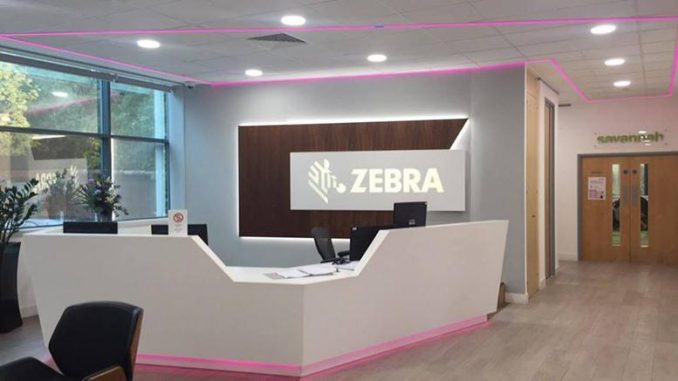 US-based hardware, software, and services company, Zebra Technologies Corp. (NASDAQ:ZBRA) announced its first quarter financial results for 2018 on Tuesday.
The company, which ranked on Forbes' best employers in America list for the third consecutive year, showed net sales grow by $112 million USD to $977 million over the past year.
Gross profit reached $465 million, which is $64 million higher than that of the previous year's first quarter.
Net income increased to $109 million this quarter, compared to $8 million during the first quarter of 2017.
Zebra Technologies' CEO, Anders Gustafsson, has said that the company "delivered net sales, EBITDA margin, and earnings per share above the respective guidance ranges."
>>VeriFone Systems Going Private
According to Gustafsson, the "first quarter results were driven by strong broad-based market demand for our solutions and excellent operational execution by [the company's] team."
Predictions for the second quarter include an increase in net sale by approximately 9% to 12%, compared to the second quarter of 2017.
Full-year outlook expects that the company's net sales will grow by approximately 6% to 9% and free cash flow to exceed $500 million.
>>Engine-Maker Cummins Suffers Share Drop Over Engine Repairs
The company also ranked 145 on Forbes' list of "America's Best Employers."
The list of 500 employers in the US was based on polling over 3,000 employees and includes companies such as Google (NASDAQ:GOOG), Costco Wholesale (NASDAQ:COST), and NRG Energy (NYSE:NRG).
Share value of Zebra Technologies has gone up nearly 10% since the announcement was made, and has reached just over $150.00 as of 12:45 pm EDT.
The company has already reached a high of $157.18 and a low of $145.12 on Tuesday.
Comparatively, Zebra Technologies closed at a share value of $137.48 on Monday, with a high of 137.75.
Featured Image: facebook