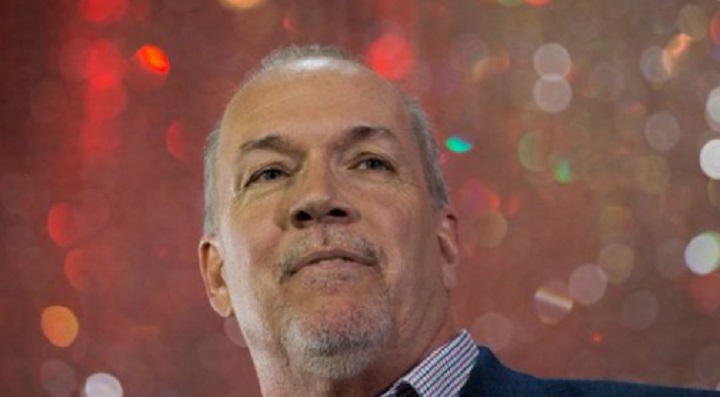 John Horgan, the leader of the NDP party, has advised BC Hydro not to sign any new contracts on the Site C hydroelectric dam project.
The $8.8 billion dam will be the third dam on the Peace River, taking up an 83-kilometer stretch of valley. Not surprisingly, local First Nations, farmers, and landowners have opposed the Site C hydroelectric dam project.
Horgan wrote a letter to BC Hydro's president and CEO and urged the corporation not to conclude any contracts that do not have a penalty-free cancellation clause "until a new government has gained the confidence of the legislature."
Earlier in the month, the NDP and Green party signed an agreement that allows the New Democrats to form a minority government, expelling the binding Liberals. Under the terms of the agreement, the Site C project has to be referred to the B.C. Utilities Commission to determine its economic viability.
Horgan's Letter to BC Hydro
In Horgan's letter to Jessica McDonald, the NDP party leader stated voters elected parties to want the Site C project to either be reviewed or stopped completely.
"I am concerned at the potential to increase the liability of BC Hydro, BC Hydro ratepayers and taxpayers for new contracts that BC Hydro may be contemplating during this time of uncertainty regarding future governments and what new decisions may be regarding Site C," the letter stated.
He also expressed his concern about expropriating people from their homes in the area. He disclosed that although some families have had their eviction dates extended, Horgan believes that there is no need, at least no short term need, to remove people from their homes.
"We urge BC Hydro to suspend the evictions from these lands and grant a further extension on the timeline so that impacted families can stay in their homes until the future of Site C is firmly determined," the letter said.
During the election campaign, Premier Christy Clark said that the Site C project promises clean energy and job creation and shutting down the project would hurt the province.
The dam has been approved by the government and is currently two years into construction.
Featured Image: Twitter