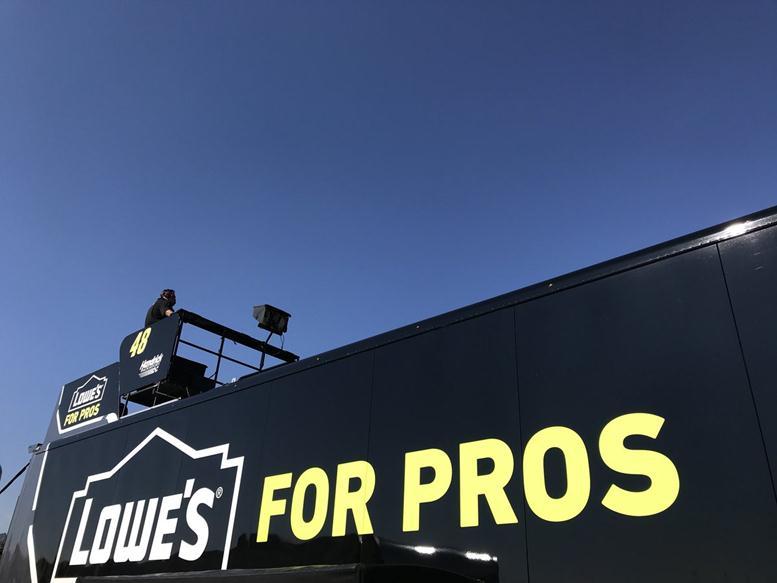 Lowe's Companies Inc. (NYSE:LOW) is among the dividend aristocrats that have increased their dividends over the last 25 years. Indeed, Lowe's earnings and cash generation potential has led to its ability to raise its annual dividends for the past 35 consecutive years.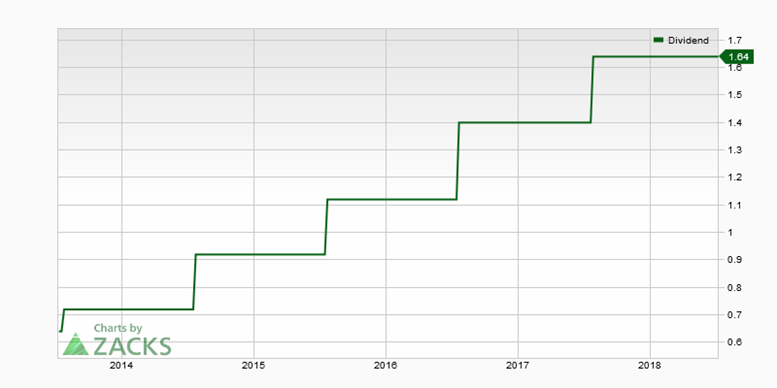 The company has recently increased its quarterly dividend this year by 17% to $0.41 a share, yielding around 2%. Along with the dividend increase, Lowe's has also been enhancing investor's returns through share buybacks. The company has returned $750 million to shareholders in the latest quarter under its share repurchase program and paid $340 million in dividends.
Are Dividends Safe? | Lowe's Earnings and Cash Flows
Lowe's earnings and sustainable cash flows have been backing its dividend growth. Although its revenue growth is under pressure due to increasing competition, the company's potential to convert modest growth into big profits is supporting the dividend growth.
>> Nissan Falsified its Emissions Test in Japan
Its earnings per share jumped 15.5% year-over-year in the first quarter on revenue growth of only 3%.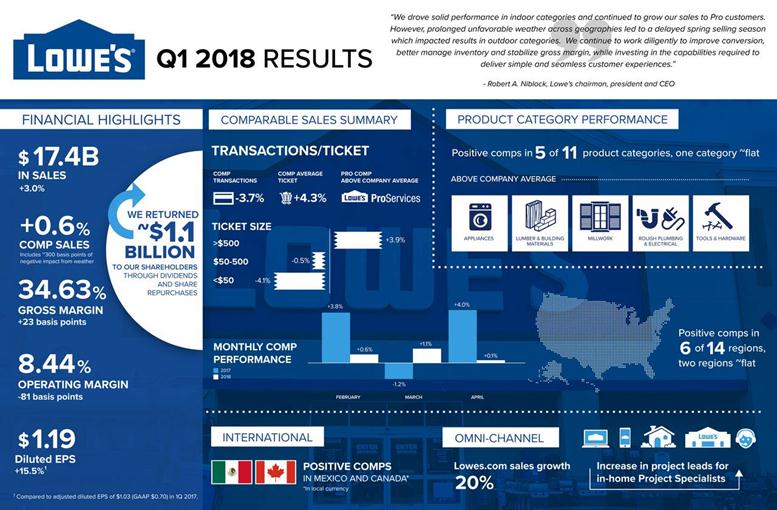 "We continue to work diligently to improve conversion, better manage inventory and stabilize gross margin, while investing in the capabilities required delivering simple and seamless customer experiences," Robert A. Niblock, Lowe's chairman, president, and CEO said.
Its dividends look completely safe considering its payout ratio based on the income of 38%. The company's strong cash generation potential also suggests stable or better dividends in the near future.
The company has generated an operating cash flow of $3.4 billion in the first quarter compared to the capital requirements of $224 million. Thus the company was left with $3.2 billion in free cash flow, whereas its dividend payments were standing at only $340 million.
The huge gap in free cash flows and dividend payments offers room for dividend growth and share buybacks. The company is planning to reduce $6 billion of outstanding shares in the following quarter – which would further enhance its earnings per share and dividend growth.
Featured Image: twitter