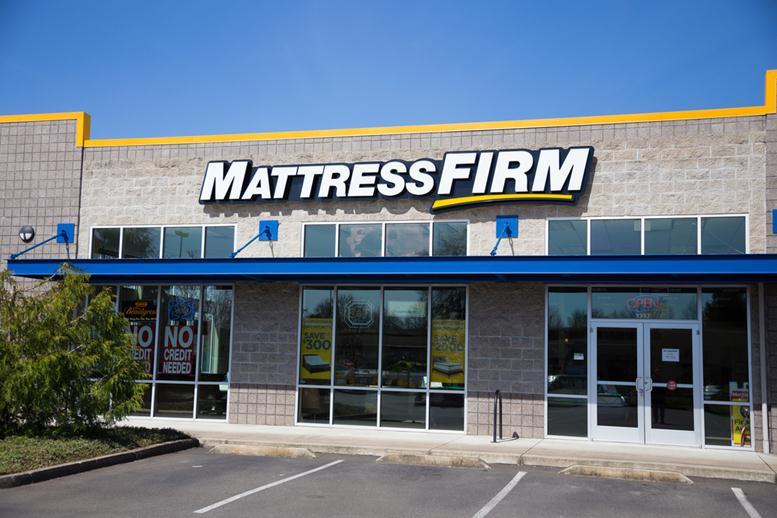 Mattress Firm Inc. (Private) is preparing to file for bankruptcy protection as early as this week, Reuters reported this morning.
Mattress Firm in Trouble
The largest US mattress retailer currently holds 3,000 brick-and-mortar locations across the country. Mattress Firm is currently being squeezed by online upstarts such as Casper Sleep Inc, Leesa, Tuft & Needle, and Purple.
Many consumers have shifted to online retailers over the last few years, and department stores are suffering.
Mattress Firm's South African parent company, Steinhoff International Holdings NV is facing its own debt issues. The pair of companies did not respond to the multiple Reuters journalists' requests for comment.
Once Mattress Firm files for bankruptcy, the process will take a few months to be fully completed. All of its vendors are expected to be repaid in full. It is highly likely the company will have to close some stores in this process.
Back in 2016, Steinhoff acquired Mattress Firm for around $3.8 billion. Since 2017, more than 20 retailers have filed for bankruptcy. The department stores have yet to move quick enough to keep up with the online retail market and have relied heavily on store sales for too long.
>> Will there Be a Toys R Us Comeback? Retailer Cancels Bankruptcy Auction
Hope Ahead?
According to an analyst at Piper Jaffray Companies, bankruptcy would allow Mattress Firm to clean up some of its unnecessary real estates and improve its cash flow and profitability. Mattress Firm lost Tempur-Pedic as a supplier last year, which was a major hit for the company, as those mattresses have been a long-favorite of US customers.
Steinhoff currently has more than 40 brands on its portfolio. It's a retail conglomerate that sells general merchandise furniture and household goods in Europe, Australia, and Africa. The company also has an automotive dealership that operates in South Africa.
It remains unknown what Steinhoff will do with its own debt challenges, but the Mattress Firm bankruptcy filing might be just what the mattress company needs.
Featured Image: DepositPhotos /© joshuarainey