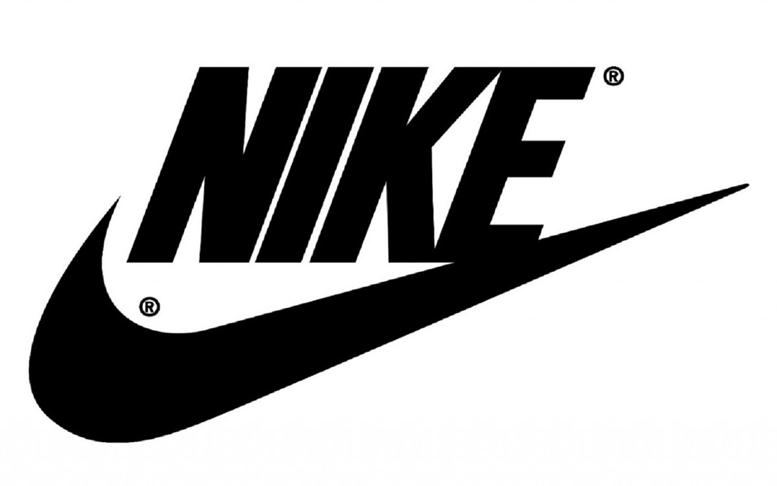 Nike Inc. (NYSE:NKE) shares rallied 34% in the last twelve months, due to its robust financial performances, expansion in emerging markets, and innovative product launches. Nike positive outlook could continue its bullish trend.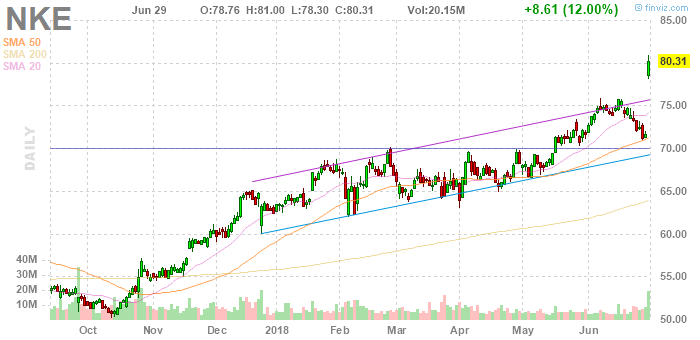 The strategy of improving U.S. market share has also been adding to traders sentiments. NKE stock price hit the all-time high of $75 a few days ago. Its stock currently trades around $71 a share – with the market cap of more than $100 billion. Market analysts, however, are seeing further upside potential for Nike shares, citing improvement in margins and North American sales.
Nike Topped First Quarter Estimates
Nike recently released its first-quarter results that topped analysts' revenue and earnings estimates by $400 million and $0.03 per share.
Its first-quarter revenue jumped 13% from the same period last year, thanks to American markets' return to growth and international markets' robust sales growth. The company's sales grew 3% in North America compared to its negative sales growth in the past couple of quarters; its strategy of selling more directly to consumers and increasing investments in women's apparel and footwear helped.
Its sales surged all over the world, including a 10% increase in Europe, 25% in Greater China, and 13% in the Asia Pacific. Apparel sales enlarged 15% year over year in the first quarter while footwear sales increased 8% from the previous year.
>> Financial Sector Sell-off Paused After Big Banks Raised Cash Returns
"Our new innovation is winning with consumers, driving significant momentum in our international geographies," CEO Mark Parker says.
Nike Positive Outlook Could Continue Bullish Trend
Nike's management expects to extend the momentum into fiscal 2019; they believe their business strategies and innovative products will generate a high single-digit percentage rate increase in revenues compared to previous guidance for a mid-single-digit growth. The announcement of a substantial share buyback program of $15 billion may also help in enhancing trader's confidence in its share price performance.
Featured Image: twitter