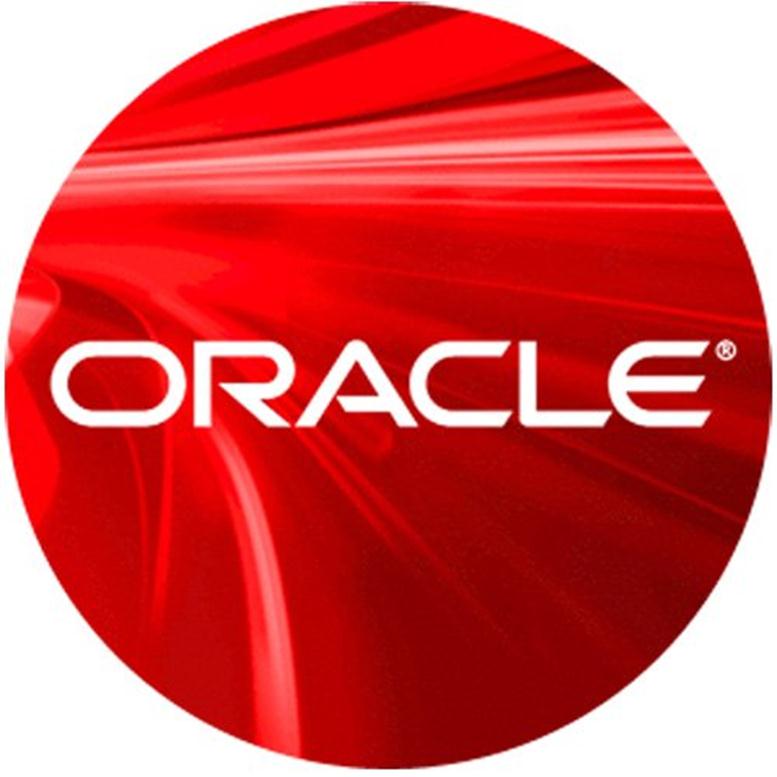 Oracle Corp Shares: Oracle (NYSE:ORCL) shares are under pressure since the company announced a lower-than-expected outlook for the following quarter along with sluggish growth for the final quarter this year.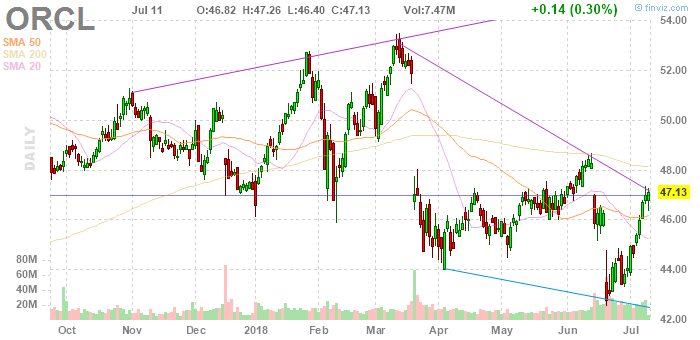 Oracle Corp shares are down 11% from the 52-week high of $53 it had hit early this year. ORCL shares are trading around $46 at present, up slightly from the 52-week low of $42. Analysts' negative remarks and price target downgrades also contributed to the sell-off.
Wedbush has downgraded Oracle shares to 'Neutral' from 'Outperform' after downside Q1 guidance; the firm set its price target at $49 – down from the earlier target of $55 a share.
Sluggish Revenue Growth Weighs on Price of Oracle Corp Shares
The company generated only 3% year-over-year revenue growth in the first quarter compared to high mid to double-digit growth from its peers. Oracle experienced negative growth from all of its business segments, excluding cloud services and license support segments.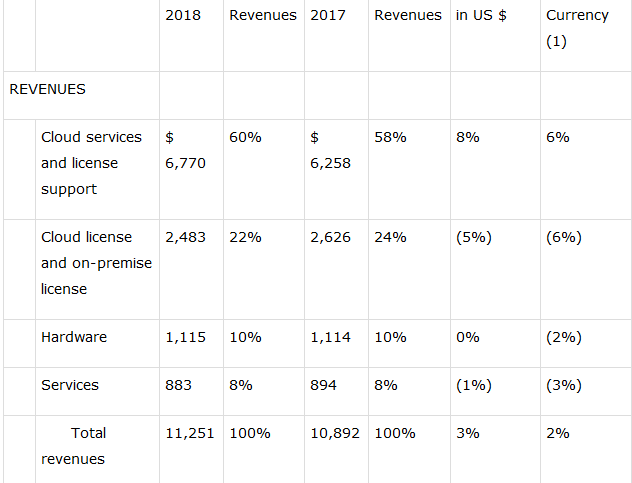 Revenue by segment: cloud services and license support (+8% Y/Y); hardware, $1.12B; cloud and on-premise software (-5%); services, $883M (-1%).
Oracle's revenue guidance for the first quarter this year isn't convincing. The company expects its Q1 revenue to increase only 1% year-over-year to $9.3B, relative to the consensus estimate for $9.512B. The earnings per share forecast of $0.65 for the first quarter also stands below the consensus estimate for $0.71 per share.
>> Trade War Conflict Escalates; Global Stock Markets Tumbles
Share Buybacks Could Offset Traders' Concerns
Oracle Corporation has been aggressively lowering their outstanding shares over the last few years – as fewer numbers of outstanding shares always boost earnings per share, dividends, and share price performance.
Oracle has repurchased almost $5 billion of outstanding stock in the latest quarter, and it has invested close to $11.5 billion on share buybacks in the last twelve months. Although it has repurchased 20% of outstanding stock since FY 2011, Oracle plans to boost its share repurchase program compared to the past couple of years.
Featured Image: twitter