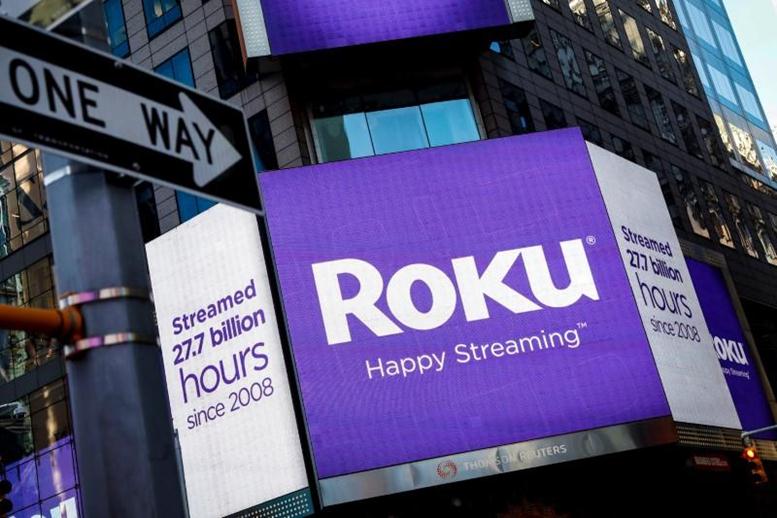 Based on today's activity, it's likely the Roku stock will be entering the weekend in the green zone. After the Roku earnings report came out, the stock shot up.
But why? Was it really that good? I would say so.
Roku Earnings Report: August 9th, 2018
On Thursday, Roku caught the market off guard when it reported a surprise profit, as well as a top-line beat. Not to mention it launched a free streaming channel.
As a result, the stock shot up more than 15%.
Important Figures:
Roku revenue: $156.8 million (an increase of 57%);

Active Accounts: Roku added 22 million accounts in Q2;

Subscriber addition increased 46%;

Streaming hours increased 57%;

Overall platform revenue: $90.3 million;

Full-year revenue forecast: Bumped up to $710 million; this is above Wall Street's $698 million forecast.
Speaking about the Roku earnings report, CEO Anthony Wood told investors that the company's main plan now is to "keep expanding reach." This is something the company's doing well already, with Wood reminding the market that they are "entering Canada."
Wood also said they will be "adding more content categories."
The Roku Stock (NASDAQ:ROKU)
According to Yahoo Finance, at market close, Roku was trading at $57.32, which means it ended up 21.31%.
This means Roku hit a new record close, ending above the $56 price mark.
The Company
For those who don't know, Roku operates a television streaming platform, one that allows its users access to roughly 500,000 movies and TV episodes. The company started trading as a public company back in September; the day of its opening, shares soared nearly 68%.
Back in 2017 as well, shares soared 56% after the company posted Q1 earnings. Therefore, I'm not too surprised to see the Roku stock soaring today as well.
The Takeaway
What do you think about the Roku earnings report? Will you be adding this stock to your investment watch-list? Let us know in the comments below!
>> Sources Say Amazon May Open Primary Care Clinics in Seattle
Featured Image: Twitter