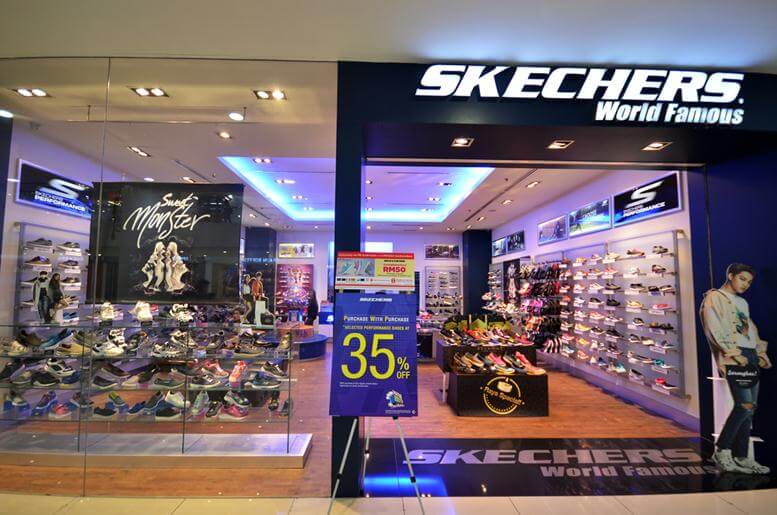 Skechers (NYSE:SKX) has released its third-quarter earnings report showing higher-than-expected profits. Shares jumped 8% on the news. The Skechers Q3 results have prompted a bit of nostalgia, however.
Let's look at America's street shoe brand.
Skechers Q3 Results
Looking at the results first: Skechers reported earnings of 58 cents per share which was higher than expected. However, revenue came in at $1.18 billion, which was lower than Wall Street's expected $1.22 billion.
After hours trading saw the company gain 8% on the news, even though the stock had closed -2.17% and at $26.12 a share.
It will be interesting to see what tomorrow will bring!
Don't Predict too Heavy
Looking forward to Q4, Skechers is estimating revenue of $1.1 billion to $1.125 billion, showing the company's ambition moving forward.
However, even though the Skechers Q3 results were positive, the stock is down 30% this year so far, after an abysmal April stock-drop, which was caused by underestimated sales targets:
"For the second quarter, however, Skechers is targeting sales in the range of $1.120 billion to $1.145 billion and earnings per diluted share ranging from $0.38 to $0.43. By comparison, most investors were looking for second-quarter earnings of $0.54 per share on sales of $1.16 billion."
On April 19th, Skechers saw an unprecedented downturn and dropped a whopping 40% from $42.08 to $29.12.
>> Pfizer Offers Early Retirement Ahead of Layoffs Next Year
Skechers Q3 Results: Rollercoaster Year
So Skechers has had a rollercoaster of a year. October 2017 saw the company leap up to $33.99 and from there it steadily grew until April 19th.
The stock fell despite positive Q2 results. In that quarter, Skechers showed a domestic revenue increase of 8.5%, along with a climb in international sales of 17.9%, and retail sales jumped 26.4%. So all that went wrong was a Q3 prediction that was less impressive than investors had hoped for.
"We achieved yet another record sales quarter and continued to see significant growth across all our business segments including comp store sales increases of 9.5% worldwide," said Skechers chief operating officer David Weinberg at the time.
So it leaves one certainly wary of any future predictions that may conflict with investors.
Featured Image: Depositphotos /© tang90246