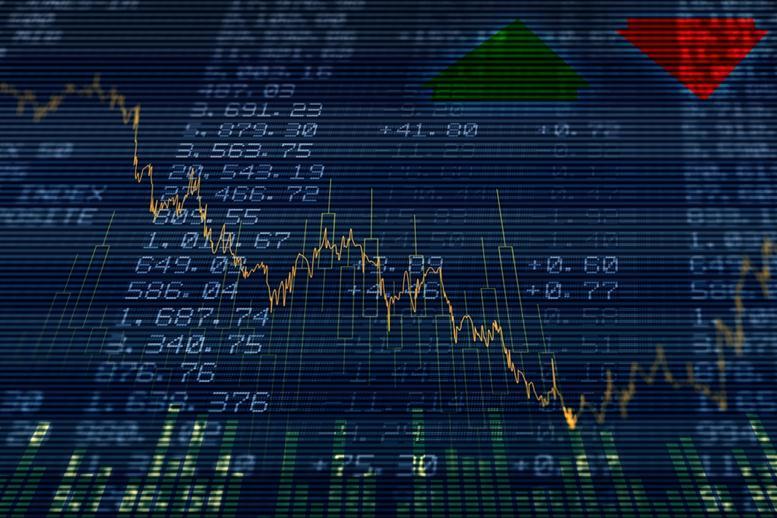 On Wednesday, the Dow Jones Industrial dropped more than 800 points, a move that instantly became trending stock market news. And are you surprised? Yesterday marked the Jones' worst day in eight months. Not to mention the plunge sent multiple tech billionaires down the rabbit hole, with, according to Forbes, Amazon CEO Jeff Bezos losing a whopping $9.1 billion.
Stock Market News: Tech Stocks Hurting Billionaires' Net Worth
On October 10th, the stock market slumped because of heavy selling of internet and technology stocks. As a result, five prominent tech billionaires lost billions of dollars, with Bezos leading the pack. The president of Yardeni Reseach even wrote to clients that "Halloween started early this month for investors."
According to Business Insider, Amazon (NASDAQ:AMZN) dropped 6.15% yesterday, while Netflix (NASDAQ:NFLX) shares dropped 8%, causing the streaming service to lose roughly $13 billion. Facebook (NASDAQ:FB) shares dropped around 4%, and Google (NASDAQ:GOOGL) fell around 4.6%.
As for individual billionaires, Jeff Bezos lost $9.1 billion on Wednesday, and Mark Zuckerberg lost $2.4 billion. Meanwhile, Google's own Larry Page lost $2.2 billion.
But are things looking better today?
>> Advanced Micro Devices Stock Price Today
Tech Stocks Improving?
After yesterday's scary-sell-off that shaved 832 points off the Dow Jones, it would be a relief to provide investors with some upbeat stock market news today. But that doesn't seem possible. The sell-off isn't letting up; tech stocks are still falling.
As of 2:26 p.m. EDT, Amazon is trading at $1,708, which puts AMZN down 2.67%. Netflix also fell again today, currently down 0.73%.
Facebook and Alphabet managed to re-enter the green zone Thursday, but that doesn't mean things are going to start improving and the Dow Jones isn't under pressure. In fact, one market strategist wrote that "it is a perfect storm for technology right now," citing reasons like "the tariff war with China," and "weaker demand for chips."
The Takeaway
What do you think of this week's stock market news? Any predictions for Friday's trading session?
Featured Image: DepositPhotos /© Wavebreakmedia