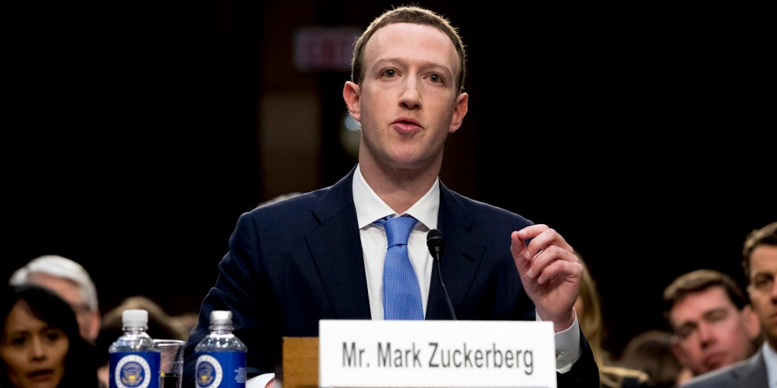 Mark Zuckerberg's Senate testimonial occurred yesterday. The CEO of Facebook (NASDAQ:FB), appeared before lawmakers and several US Senators Tuesday afternoon.
The hearing, regarding Facebook's involvement with the Cambridge Analytica data scandal, began at around 2:30pm EDT and included up to 44 Senators.
One thing that the Wall Street Journal's live analysis of the hearing noted, was that Zuckerberg was not sworn in.
The Facebook CEO still has to tell the truth to the committees involved, but this was presumably to help alleviate the photos that may portray negative connotations in the media.
South Dakota Senator John Thune started off the hearing by stating he is "not convinced that Facebook's users have the information they need to make meaningful choices."
Zuckerberg read a shortened version of his prepared testimony, which was released on Monday.
Mark Zuckerberg's Senate Testimonial
In Mark Zuckerberg's Senate testimonial, the CEO admitted to making mistakes and explained how the company is taking actions to fix what has happened.
>>Facebook Updates Terms of Service
Several key questions asked during the hearing, include "Why Facebook didn't follow up with Cambridge Analytics or notify 85 billion users that their data had been taken and misused?".
Zuckerberg was asked this question more than once and said that Facebook took action by demanding Cambridge Analytica, and the app developer they had received the information from, to delete and stop using any data.
He admits that they should have followed up with the company, but stated that since they did take a course of action and didn't think a notification was necessary to inform users.
California Senator Kamala Harris told the Facebook CEO that "during the course of this hearing these last four hours, [he has] been asked several critical questions for which [he doesn't] have answers."
>>>Cambridge Analytics Still Hasn't Deleted Facebook Data
Connecticut Senator Richard Blumenthal suggested that Facebook "violated an agreement that the social media company has with the Federal Trade Commission (FTC)."
In March, the FTC began investigating Facebook on the grounds of violating a consent decree.
The 2012 decree made Facebook agree to obtain user consent in regards to collecting and sharing their data, but Zuckerberg's response was the same as the previous question; the company took action and didn't deem any notification necessary.
South Carolina Senator Lindsey Graham gave an example of how and when a consumer has a problem with a Ford car, they can go and buy a Chevy and asked whether Facebook offers its users this type of alternative.
This led to asking if there was any actual competition Facebook faces and "whether Facebook is a monopoly?".
Zuckerberg replied that "it certainly doesn't feel like that to [him]."
The hearing ended at approximately 7:30pm EDT, but Zuckerberg will be returning to Senate today to testify in front of the House Energy and Commerce Committee.
Shares of Facebook also went up by 4.5% on the day of Zuckerberg's testimonial.
Featured Image: Twitter