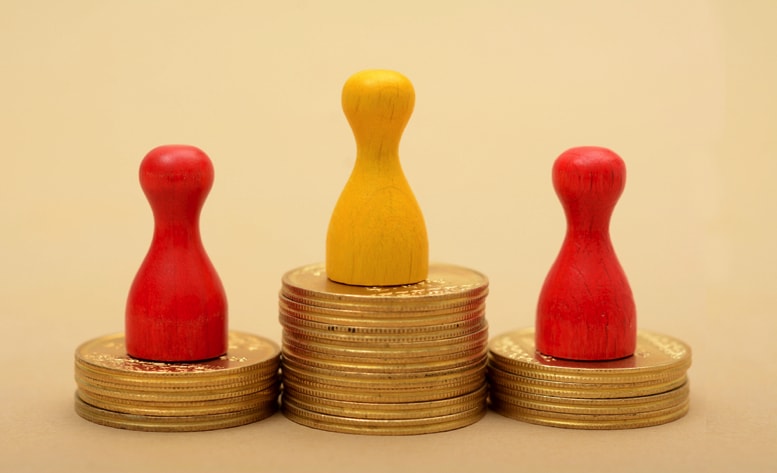 The Economic Policy Institute (EPI)  — a Washington-based think tank — has released its findings from a study looking at the pay difference between CEOs and average workers in 2017.
The findings may be surprising for some, no doubt not-so for others, but in general, our CEO's are earning an astronomical 312 times as much in compensation as typical employees.
The study findings were released yesterday.
The Think Tank Findings in Detail
In the US, the average CEO received $18.9 million USD last year. This figure represents a 17.6% increase from the year prior. At the same time, the wages of a typical worker increased only a mere 0.3%.
The disparity between CEO pay and worker pay has been steadily growing over the years. For perspective, in 1965 the ratio was 20-to-1, in 1989 it was 58-to-1 and in 2016 it was 207-to-1
The highest CEO-to-worker pay ratio ever recorded is 344-to-1 which was the average in 2000.
What Does EPI Say?
According to EPI: "CEO compensation has grown far faster than stock prices or corporate profits,"
The organization continued:
"CEO compensation rose by 979 percent [based on stock options granted] or 1,070 percent [based on stock options realized] between 1978 and 2017."
The results prove that CEO pay is much higher than the average household income, where — in the US — this usually falls around the $59,000 USD mark.
>>Tesla Is Suing Ontario Over Cancelled Rebates Program
In recent decades the figure has grown faster too which doesn't always reflect on the performance of the company itself. In fact, rarely does exorbitant CEO pay equal a growth in profits or output of the company. Usually, it comes down to greed and simply shows that "the fruits of economic growth are not going to ordinary workers."
Of course, the EPI is an independent, nonprofit think tank. Some may dispute its findings and also might question other factors which account for a CEO's earnings. The think tank simply aims to show the "impact of economic trends and policies on working people in the United States."
Featured Image: Deposit Photos/stockyme