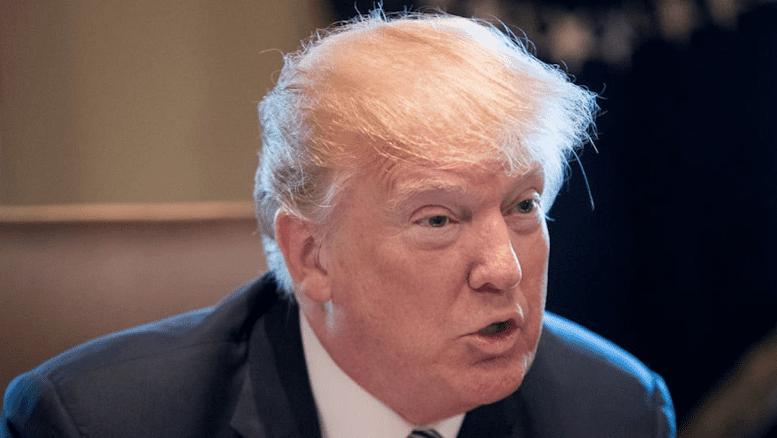 Stock market indexes are fumbling in the United States and China since Trump threatened to impose additional $400 billion worth of tariffs on Chinese products. The U.S. President has also been planning to impose more taxes on car makers from European Union, creating significant trade war tension.
The stock market selloff intensified on Monday following the announcement of Trump's strategy to reduce foreign tech investments.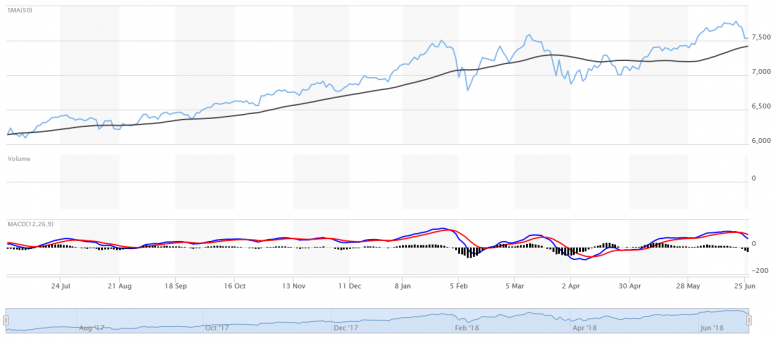 Tech-heavy Nasdaq index – which generated significant gains for investors over the last few months, dipped more than 2% on Monday. The index is struggling to find direction in Tuesday's trading. Similarly, the Dow Jones Industrial Average plunged nine times in the last ten sessions.
"You can now make the case that we're in a trade war. The language has gotten bad enough, companies are saying the issue is impacting them, and there's a sense that the numbers and scope of the issue are ratcheting up," said Willie Delwiche, investment strategist at Robert W. Baird.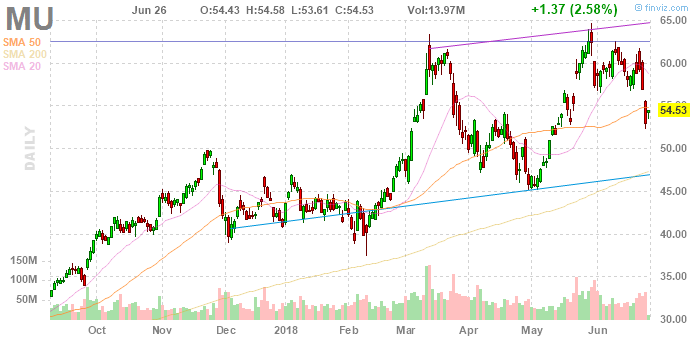 Big tech stocks were among the biggest losers. Micron Technology (NASDAQ:MU) shares fell almost 7% on Monday, and NVIDIA (NASDAQ:NVDA) shares plummeted 4%. The stock of specialty retailers, including Amazon (NASDAQ:AMZN) and Netflix (NASDAQ:NFLX), also declined at a mid-single digit rate after hitting an all-time high last week.
U.S. authorities are of the opinion that China is on the verge of taking the leading position in biotechnology, electric vehicles, and other industries, which wouldn't be a good sign for the United States and its economic growth. This is because Trump's administration is looking to impose restrictions and higher tariffs on China to slow its progress in different areas.
>> U.S. Supreme Court Upholds Trump Travel Ban – A Historic Mistake
Asian Markets have also been posting big losses amid the trade war tension. They dropped sharply today – with the Shanghai Composite index sliding 1.5% and Hong Kong's Hang Seng index dipping 0.28%.
European stock exchanges are also under pressure as Donald Trump has threatened to impose additional tariffs on European products. Germany's DAX dropped 2.5% on Monday and extended its decline on Tuesday.
Featured Image: Twitter