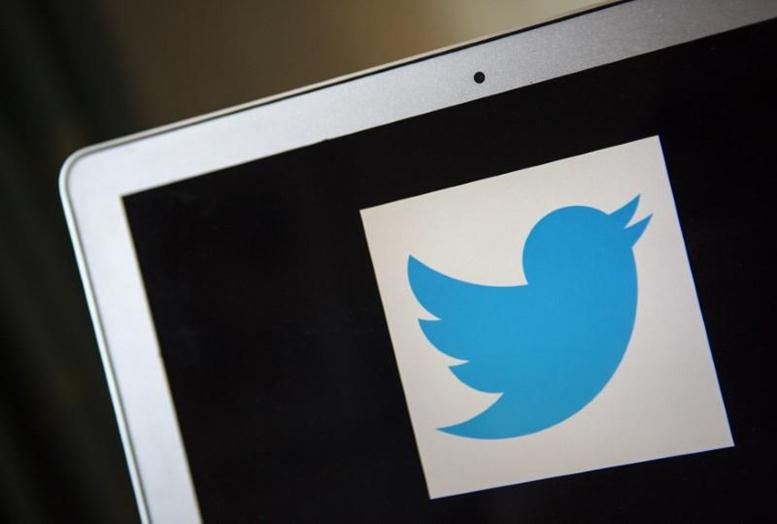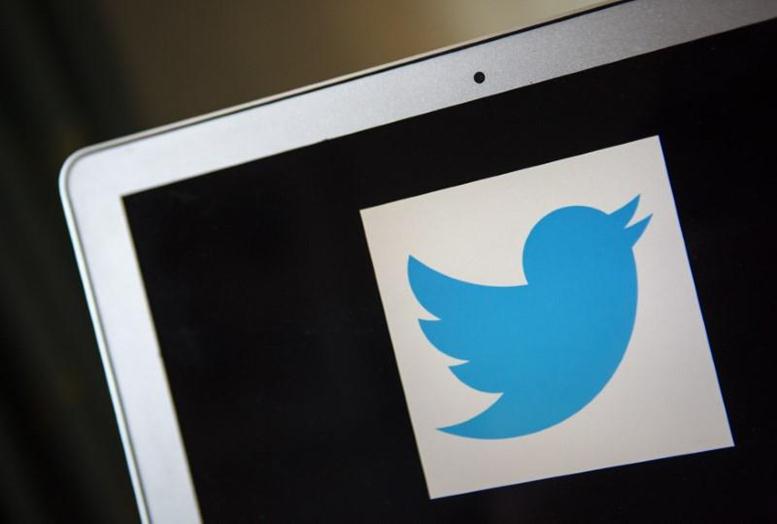 Twitter Shares Plummet: Twitter Inc (NYSE:TWTR) shares dropped sharply after reports of the company's suspension of more than a million accounts to combat spam involvement.
Traders believe the number is significantly higher than necessary and could drop its monthly and quarterly users' numbers. Twitter shares declined from $46 to $42 in a single trading session on Monday before bouncing back to $44 a share on Tuesday.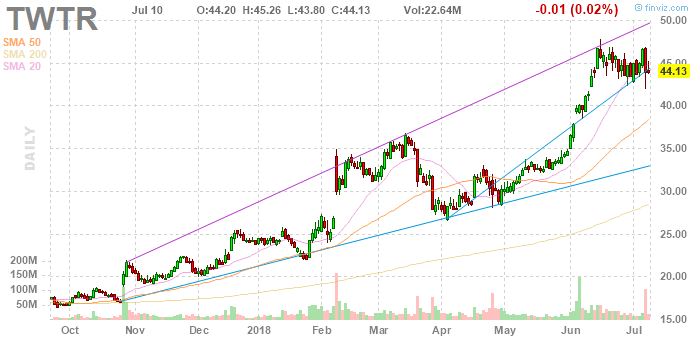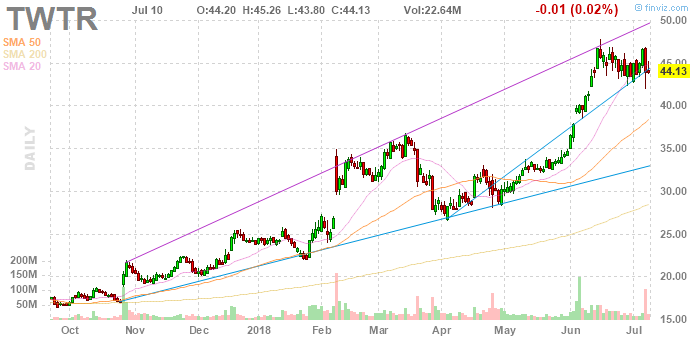 J.P. Morgan analyst Doug Anmuth says the dip in TWTR shares is presenting a buying opportunity. He claims that enhancing the service quality is vital for the overall health of the company, adding that a noteworthy number of the suspended accounts were inactive and thus don't end up as monthly active users anyway.
The firm has set a $50 price target for Twitter shares. 2M net adds are expected for Twitter's MAUs in a seasonally light quarter.
Twitter Shares Plummet: Is It a Buying Opportunity?
It's true that removing doubtful and dormant accounts would help enhance Twitter's service and improve users' confidence in the platform.
>> Google President Reveals He Has Been Mining Ethereum
Chief Financial Officer Ned Segal tweeted: "Most accounts we remove are not included in our reported metrics as they have not been active on the platform for 30 days or more, or we catch them at sign up, and they are never counted."
Besides the latest slump, Twitter shares rose 70% year-to-date, driven by a double-digit growth in revenue and earnings. The TWTR stock price currently trades around $44, with a 52-week trading range of $15.67 – $47.79.


Its share price valuations, on the other hand, are trading below the industry average – an indication that the stock hasn't reached its fair value despite share price gains of 144% in the last twelve months. The majority of analysts have set their price target for Twitter shares at around $55 with a loud 'Buy' rating.
Featured Image: twitter