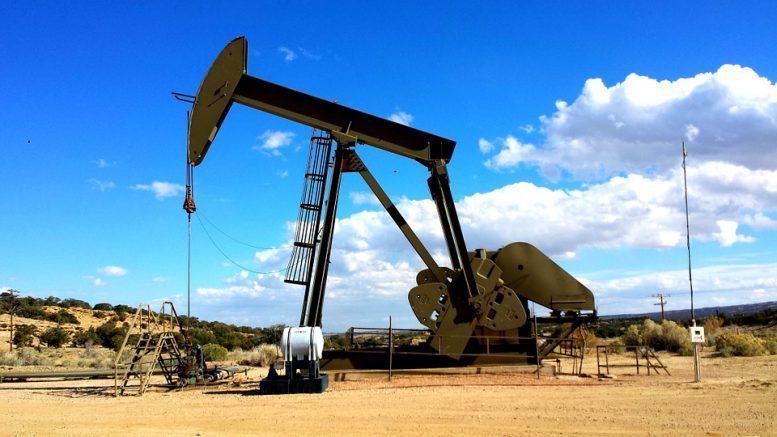 A US district judge has temporarily halted hundreds of oil and gas drilling projects on over 300,000 acres of public land in Wyoming for failing to take climate change into account.
The judge ruled that the Trump administration has violated environmental laws by failing to consider greenhouse gas emissions and ordered the Bureau of Land Management (BLM), which manages US public lands and leases it to the energy industry, to redo its analysis.
The judge's decision stems from an environmental lawsuit filed against BLM in 2016 by WildEarth Guardians, the Western Environment Law Center, and Physicians for Social Responsibility for failing to calculate and limit the amount of greenhouse gas emissions from future oil and gas projects.
This decision marks the first significant check on the climate impact of the Trump administration's "energy-first" agenda, which made more than 13 million onshore acres available for leasing. A majority of that land is located in Colorado, Montana, New Mexico, Nevada, Utah, and Wyoming, however, the administration also plans to make large portions of the Atlantic available for oil and gas development.
More Oil and Gas Restrictions to Come?
Although the ruling only affects oil and gas projects in Wyoming, it may lead to new legal challenges to leases in other states as well. WildEarth Guardians' Climate and Energy Program director Jeremy Nichols predicts there will be implications for public lands across the west and said his group is now poised to bring litigation to block oil and gas drilling on hundreds of thousands of acres in other states.
>> Levi Strauss IPO Raises $623 Million, Begins Trading on NYSE Today!
The Southern Utah Wilderness Alliance (SUMA) sees the judgment opening an avenue to challenge oil and gas leases issued in Utah.
Pushback from Wyoming Governor
One of the defendants in the case, Western Energy Alliance, remains optimistic that the judgment will be overturned in an appeal. The company's president Kathleen Sgamma told The Washington Post "This judge has ignored decades of legal precedent in this ruling. The judge is basically asking BLM to take a wild guess on how many wells will be developed on leases, prematurely."
Wyoming Governor Mark Gordon also criticized the ruling and said they will be "exploring options and following up with our state, federal, and industry partner."
According to a report issued in 2018 by the Interior Department's US Geological Survey, "federal oil, gas and coal leasing—both on land and offshore—accounts for a quarter of America's total carbon output" with oil and gas accounting for about 40% of that total.
What will these new restrictions mean for oil and gas drilling projects across the US?
Featured Image: Pixabay