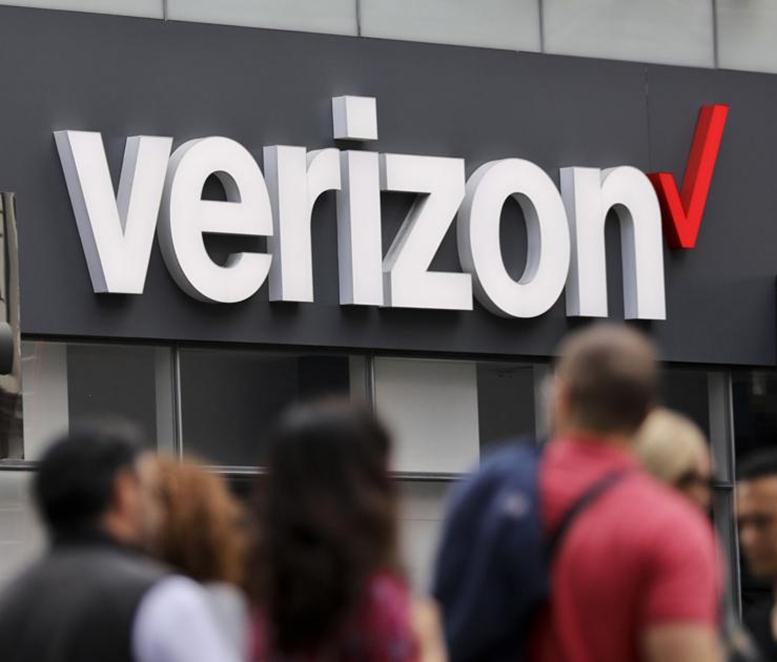 Verizon shares have been unstable since the start of this year amid a depressed business environment in the telecom industry. Wall Street analysts, however, are seeing the dip in its share price as buying opportunity, saying the launch of 5G along with acquisitions of small companies could drive its share price higher.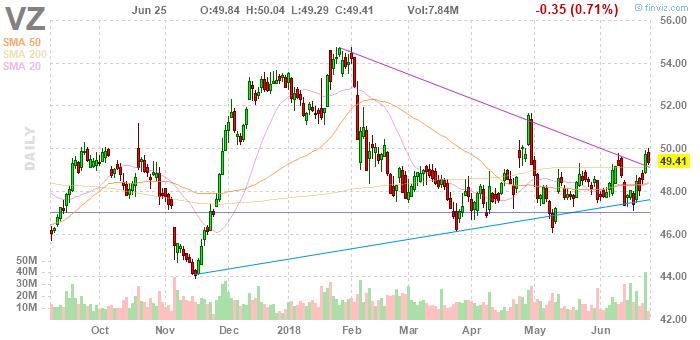 Deutsche Bank upgraded the price target for Verizon shares to $56. The firm believes improving revenue from the wireless industry and stabilizing prices would offer support to its financial numbers and share price.
JP Morgan has also upgraded their price target for Verizon shares to $58, representing 20% upside from the current level. The firm says, "5G opportunity will start to crystallize in the next few months, with early cash flow coming more from Verizon's potential for a fixed broadband offering than from handsets that won't be a near-term game-changer."
Verizon (NYSE:VZ) Recent Financials Supports Analysts Claims
Although the company's revenue generation from wireline services continues declining, its wireless services have been generating robust growth for the company. Its revenue from wireless rose 5% year-over-year to $21.9B in the first quarter while wireline revenue plunged 1.5% to $7.56B. Its total revenue grew 6% in the first quarter from the same period last year.
>> Harley-Davidson Stock Drops Amid Talks of Moving Production out of U.S.
Verizon's earnings per share, however, are increasing at a more robust pace than its revenue growth, thanks to its operational efficiencies and investments in higher margin areas. Its earnings per share were standing at around $1.11 in the first quarter compared to earnings of $84 cents per share in the previous year.
Verizon Shares Down but Dividends Boost Traders Confidence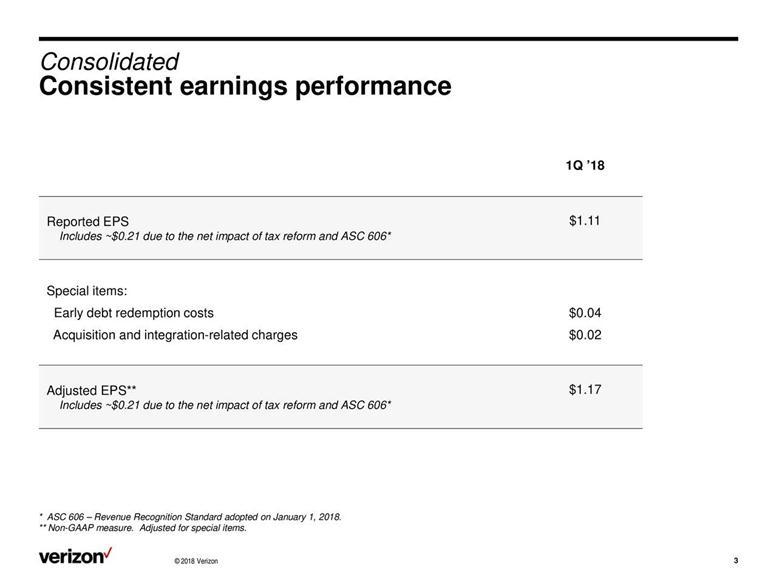 Verizon is among the companies that have increased their dividends over the last 11 consecutive years. The sustainable growth in dividends is due to its cash-flow potential. The company generated operating cash flows of $6.6 billion in the first quarter, whereas its dividend payments accounted for only $2.4 billion. Verizon expects uplift of $4 billion in cash flows this year due to tax reform savings – which would further enhance its cash generation potential.
Featured Image: twitter