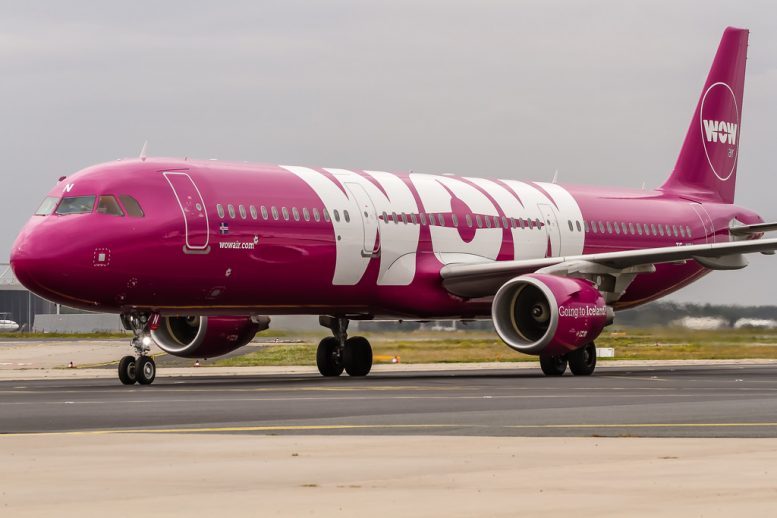 Icelandic budget airline WOW Air abruptly ceased operations and canceled all of its flights Thursday, leaving thousands of passengers stranded around the world.
The airline added a travel alert on their website that informed customers that all flights have been canceled, advising those in the midst of their travels to "check available flights with other airlines," adding that some airlines offer reduced rate rescue fares in light of such circumstances.
WOW Air also provided information on possible ways customers can get refunded for their ticket purchases.
Thousands of WOW Air Passengers Stranded
WOW Air grounded all 27 of its scheduled flights, stranding about 2,700 people. The company's rival Icelandair is offering discounted tickets to stranded WOW Air customers in an effort to get them home.
Apart from WOW Air's website travel alert, customers were not able to get information from the airline regarding the canceled flights.
Over 1,100 WOW Air Employees Out of Work
WOW Air's closure also has a serious effect on its employees, with 1,100 people soon to be out of a job. Founder Skuli Mogensen expressed his disappointment in a letter to employees on Thursday and said, "I will never forgive myself for not acting sooner" and adding that the airline was clearly an incredible airline that was "on the path to do amazing things again."
>> Facebook and Instagram Ban White Nationalism and Separatism Content
The airline flew approximately 3.5 million passengers in 2018 with 11 Airbus planes in service. WOW Air has reportedly been trying to find investors or buyers since last year after it wasn't able to scale up enough to cover its costs, first attempting to negotiate a deal with Icelandair, which fell through and then trying to strike a deal with Indigo Partners, which also didn't come to fruition.
Tourism in Iceland will also take a hit from the airline's closure, as visitors to the country have quadrupled since the opening of WOW Air in 2012. The budget airline offered flights between Europe and the US, with all of them connecting through Reykjavik's airport.
Featured Image: Flickr