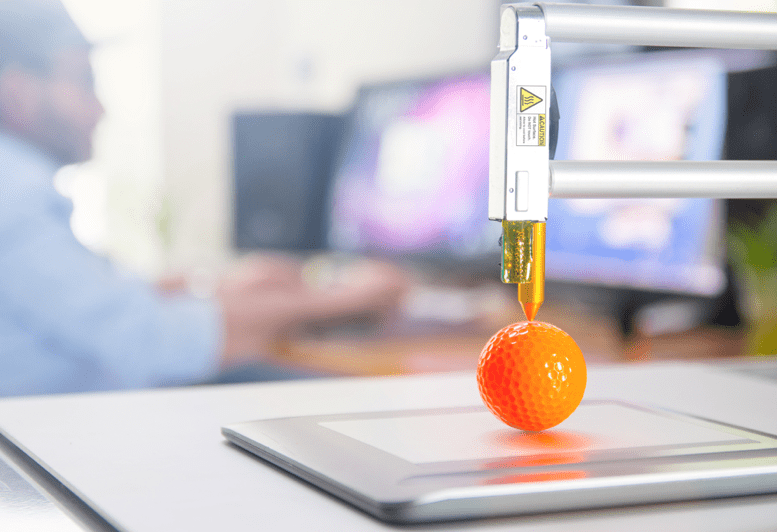 The 3D printing industry is expected to reach $10 billion in sales by 2020, so, as you can imagine, 3D printing stocks are hot right now. Finding the right brands now might lead to significant returns for investors because the sector is growing fast.
The industry is already proving itself to be lucrative, but we still don't know how far this technology will go. Because of this, there are bags of potential beyond what we do already know. With that in mind, the possibilities for 3D printing in the future are literally endless. As such, this is a substantial industry, so keeping an eye on key stocks is a savvy move for investors.
Plenty of companies have already established themselves in 3D printing, but let's check out two that are showcasing polarizing results in 2019.
3D Printing Stocks Down Y-T-D: 3D Systems
With a market cap of $1.04 billion and shares selling for $9.08 USD, 3D Systems (NYSE:DDD) boasts a sturdy line of industrial and consumer 3D printers. The company's catalog includes 3D printing services, printer parts, scanners, solutions, and educational services. Because of its diverse offering, DDD stock offers strong all-around potential for investors in the sector.
3D Systems is a popular name in the business. However, shares are down substantially from highs of almost $80 reached during the "3D printing craze" in 2014. That will likely take investors back, but it's arguable that those prices were hit because of a sector-wide hype that is thankfully dead and buried in 2019.
Yes, at $9.08 USD at the time of writing, DDD stock is worth just over 10% of its all-time-high value. But the current price represents a strategic entry point for investors who believe in the longterm potential and longevity of this sector.
Shares reached $14 USD in March but took a hit after the company released its Q4 results, which weren't as impressive as hoped. During the quarter, materials revenue declined 2% from the year-ago period, but for the full year, it increased 1%.
Overall revenue, however, increased by 6%. Management is confident that materials growth will pick up in the latter half of 2019 "due to the solid recent growth in 3D printer sales."
The years prior, however, business was stronger; "in 2018, printer revenue jumped 25% year over year on a 76% increase in unit sales."
Nothing is a sure thing, but if you are looking to capitalize on the 3D printing industry, then 3D Systems warrants further research at least. It's a full-bodied 3D printing stock with the potential to break-out later in the year.
>> GOOGL Stock Climbs Despite Leaked Google Assistant Recordings
3D Printing Stocks Up Y-T-D: Stratasys
Like 3D Systems Corp, Stratasys (NASDAQ:SSYS) also skyrocketed in 2014—shares swapped hands for $126 USD at the best of times. But unlike the former, SSYS stock has climbed impressively this year and currently is up 55%, selling for $29.25 USD at the time of writing.
In fact, Stratasys has outperformed the broader market significantly this year with the S&P 500 returning 18.5% over the same period.
The reason for its success is that, according to the Motley Fool, "In three of the last four quarters, Stratasys has crushed bottom-line expectations, and in the other quarter it slightly beat the consensus."
Its most recent quarter, Stratasys beat analyst expectations considerably. Revenue increased 1% year-over-year to $155.3 million, "reported net loss narrowed considerably, and earnings per share (EPS) adjusted for one-time items doubled to $0.10."
Wall Street expected adjusted EPS of $0.06 on revenue of $152.8 million, so Stratasys impressed investors.
Further, revenue was up 5% year-over-year. The company is in the midst of a "turnaround period," so its strong results show a lot of potential moving forward. It is still searching for a permanent CEO, though, and this may unnerve investors regarding company direction and operations.
But at least for now, Stratasys shows its dominance as a 3D printing stock because of its success in both industrial and consumer 3D printing and its skyrocketing shares in 2019.
What are your thoughts on 3D printing stocks? Do you have any others on your radar?
Featured Image: DepositPhotos © aa-w