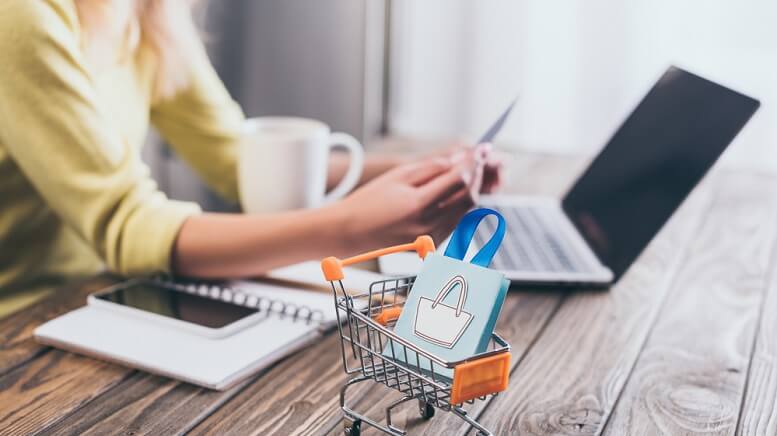 Its Holiday Season, and that means just one thing—shopping sprees. With Black Friday right around the corner and Christmas just *gulp* 40 days away, there's no doubting that the next few weeks will see a massive upswing in retail sales. Whether you're more a savvy e-commerce deal hunter, a traditional shelf shopper, or a mix of the two, we've got just the retail stocks for you. But first, let's take a look at some of the numbers behind the annual winter shopping frenzy to get a better picture of just what sort of movement we can expect to see in the stocks.
The Numbers
Black Friday, which falls on November 29 this year, is increasingly becoming the shotgun start for the holiday shopping spree, promising massive discounts just weeks away from the biggest gift-giving day of the year. It's a proposition that is simply too difficult to turn down for consumers. We've all seen the maddening crowds flocking to superstores on the Friday after Thanksgiving, but just what are the numbers behind what is now the biggest retail event of the year?
The National Retail Federation reported that more than 174 million Americans shopped from Thanksgiving through Cyber Monday in 2018; that's over half the population of the States and nearly five times the population of Canada. Of the 184 million shoppers, the average spend was approximately $335 per person, while the biggest spenders were Millenials, who forked out $420 per person in just one weekend.
About 58 million people shopped online only, while 51 million shopped exclusively in stores, with the remaining 65 million consumers shopping both online and in-store, meaning 116 million Americans left their homes to spend time and money in brick-and-mortar retailers. According to Deloitte, 50% of this year's shoppers now say they prefer e-commerce to brick-and-mortar stores, with just 36% saying the opposite. The most important figure, of course, is the $5 billion USD spent in just 24 hours last year, a record for single-day retail sales in the US.
So, there's going to be a lot of people spending a lot of money this holiday season, and investors in these four retail stocks could be laughing all the way to the bank. Let's take a look:
Amazon (NASDAQ:AMZN)
The undisputed, heavyweight champion of holiday shopping, Amazon has taken the concept of Black Friday, which actually has its origins in the boom of the 1950s, and turned it into the manic feeding-time-at-the-zoo frenzy we see it as today. In 2018, a Survata survey found that 80% of US shoppers planned to do at least some of their holiday shopping on Amazon.
Amazon Prime surpassed 100 million users earlier in the year, and data from the research firm CIRP shows estimates that the average Prime user spends $1,400 annually, compared to $600 for non-prime members. Subscriptions to Amazon Prime are likely to skyrocket in the leadup to Black Friday as saving-savvy shoppers look for the best discounts. Added to this the rising sales in Amazon's own products such as Alexa and Echo, it all suggests that 2019's Black Friday could be this retail stock's busiest, and most profitable, to date.
>> GOOS Stock Drops as Hong Kong Protests Weigh on Sales
Walmart (NYSE:WMT)
Where Amazon rules the roost in terms of e-commerce, Walmart is the boss of brick-and-mortar retail when it comes to the holiday season, although its online business certainly isn't too shabby either. Under the leadership of CEO Doug McMilon, Walmart pursued an aggressive strategy of bringing its e-commerce operations to a point where it could genuinely rival Amazon through price matching, an improved website, and attractive delivery options. It also had the added benefit of leveraging its nearly 5,000 US locations as fulfillment centers and pick-up points.
In recent years, we've seen the trend of Black Friday becoming more of a week-long event rather than a one-day spree, and Walmart has decided this year to move its deals forward two days to Wednesday. While some may roll their eyes and scoff at the scale at which consumerism is dominating the holiday season, this move does have the added benefit of bringing in shoppers sorting out some last-minute Thanksgiving needs.
Amazon and Walmart are not only going head-to-head for Black Friday dominance, but these retail stocks are also battling it out for control of the rapidly growing e-commerce grocery sector.
Best Buy (NYSE:BBY)
In the earlier years of the recent digitalized Black Friday hype, Best Buy found itself playing the rather unfortunate role of the showroom. Shoppers would pick out what they were looking for on Black Friday, walk into a Best Buy for a look, then log onto Amazon, where they could secure a better deal. The company has addressed this issue in recent years through partnerships with Amazon, as well as tech giants and popular gift makers Apple (NASDAQ:AAPL) and Samsung (OTC:SSNLF) to open mini-showrooms in stores and thus share the profits.
This strategy, along with an expanded website and aggressive price-matching with its close rivals, has ensured that Best Buy has remained relevant in the age of e-commerce and, more importantly, boosted sales. Best Buy stores remain one of the most popular destinations for deal-hungry shoppers, and with tech products set to be the most popular gifts yet again this year, Best Buy looks in for a busy Black Friday.
Shopify (NYSE:SHOP)
While the three stocks above are an obvious choice for the season's biggest retail stocks, Shopify is the dark horse in the group. Shopify is somewhat of a one-stop-shop for retailers looking to digitize their sales and make headwinds in the e-commerce space by providing tools for processing orders, taking payments, creating clever marketing campaigns, and much more. Shopify currently works with over 800,000 merchants, many of which are smaller businesses struggling to make any gains against their major competitors.
What's most interesting about this stock ahead of Black Friday is that the company has noticed an upsurge in merchants joining Shopify Plus, a premium service aimed at high-volume merchants, which suggests that Shopify users are gearing up for their busiest holiday shopping season to date.
So that's our pick of retail stocks to watch this holiday season; will you be a shopper or a speculator?
Featured Image: DepositPhotos © VitalikRadko