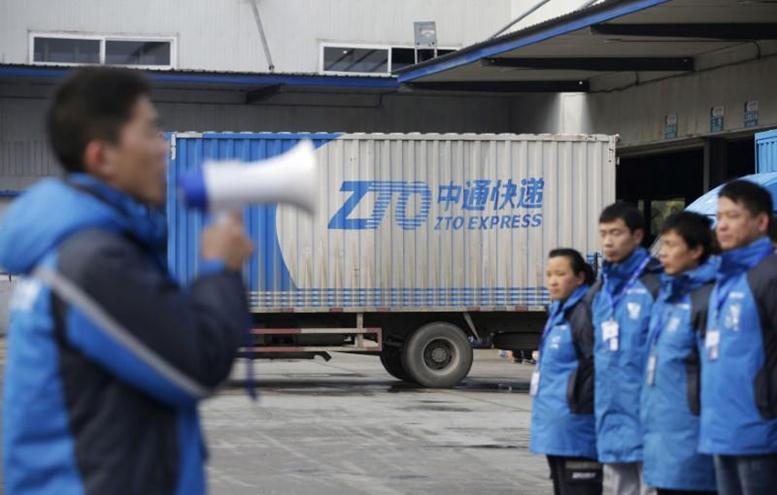 On Tuesday it was announced that Alibaba Group Holdings Ltd. (NYSE:BABA) would be investing in the Chinese delivery company ZTO Express (Cayman) (NYSE:ZTO).
Alibaba, along with its logistics company Cainiao Network, will be investing approximately $1.38 billion USD in ZTO Express and will be receiving a ten percent equity stake in the company.
According to the press release, the investment will allow Cainiao and ZTO Express to "deepen their collaboration in the transformation of China's logistics industry amid the growth of New Retail, a concept developed by Alibaba that promotes seamless integration between online and offline commerce."
Through the investment, support and focus will be given to the delivery capabilities, warehouse management, cross-border logistics and technology-driven smart solutions of the two companies.
>>Amazon's Alexa Records Couples Conversation, Sends it to Random Contact
The CEO of Alibaba and Chairman of Cainiao, Daniel Zhang has said that ZTO Express "has been an important partner to Alibaba Group and Cainiao Network in the development of the new digital economy" and will strengthen and improve "[experiences] for merchants and consumers."
President of Cainiao, Lin Wan has said that the investment will allow Cainiao and ZTO Express to create a joint innovation that will benefit "development to accelerate digitalization of the industry."

According to the Founder, Chairman and CEO of ZTO Express, Meisong Lai, the company is "delighted to enhance [their] partnership with Alibaba and Cainiao through their strategic investments in ZTO."
>>EU to Ban Single-Use Plastics
The investment will give ZTO a competitive advantage as a "world class" logistics provider.
Shares of ZTO Express rose nearly eight percent since the announcement was made on Tuesday. The company has been able to reach a high of $21.70 and a low of $20.27, as of 12:20 pm EDT.
Comparatively, ZTO Express closed at a share value of $19.30 on Friday.
Shares of Alibaba have also risen approximately 0.34% and has been able to reach a high of $202.28 and a low of $197.00.
Comparatively, the company closed at a share value of $199.20 on Friday.
Featured Image: twitter