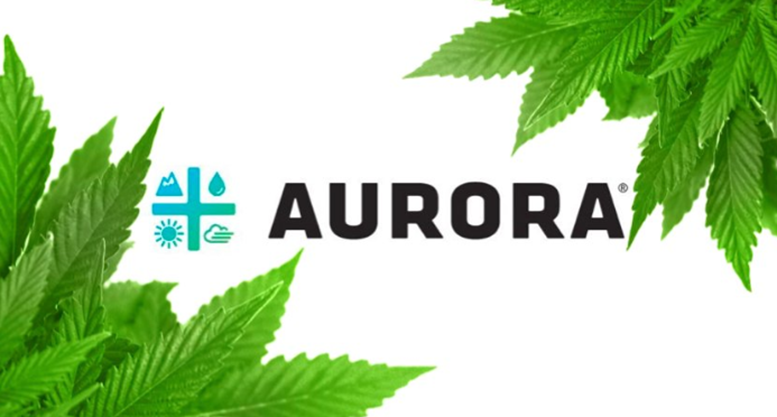 The Vancouver-based medical cannabis company Aurora Cannabis (TSX:ACB) announced on Wednesday the launch of its latest cannabis product, known as Aurora Frost.
Aurora Frost is said to have the highest potency level of tetrahydrocannabinol (THC) of any product that Aurora has launched, at over 35% THC.
The new product is a dried cannabis product that "consist primarily of trichomes, the resinous glands rich in active pharmaceutical ingredients, including terpenes, flavonoids, and cannabinoids, such as THC and CBD."
It will be available in increments of one gram, at $35.00 CAD per gram, and will be delivered "inconvenient, child-safe, certified glass bottles."
>>>Canopy Growth Corp Applies to be World's First Cannabis Producer on NYSE
According to the company's CEO, Terry Booth, the ability to "successfully [develop] a proprietary, fine trimming and GMP compliant technology needed to produce these high-quality products at commercial scale, provides [Aurora] with a remarkable advantage in addressing this niche of the cannabis market."
Results from third-party independent laboratories on Aurora Frost's potency, terpene profile, and contaminant analysis are available to the public. 
Booth has also added that "now makes this high potency medical cannabis available to its patients, reflecting the Aurora Standard of innovation and patient care."
>>>The Fight for the Australian Cannabis Market – Aurora and Canopy Growth Corp Could go Head to Head
Recently, Aurora also announced that they would be entering into an agreement with the German-based medicinal plant company Heinrich Klenk GmbH & Co., which will allow Aurora to increase its presence within Europe.
Heinrich Klenk products are currently available in over 25,000 pharmacies in Europe.
On Wednesday, Aurora closed at a share value of $8.18 after opening at $8.20 and was able to reach a high of $8.24 and a low of $8.07.
Shares of Aurora have declined approximately 1.34% on Thursday. The company opened at a share value of 8.19 and, as of approximately 1:15 pm EDT, were sitting at $8.08. So far, Aurora has been able to reach a high of $8.23 and a low of $8.05.
Featured Image: Twitter