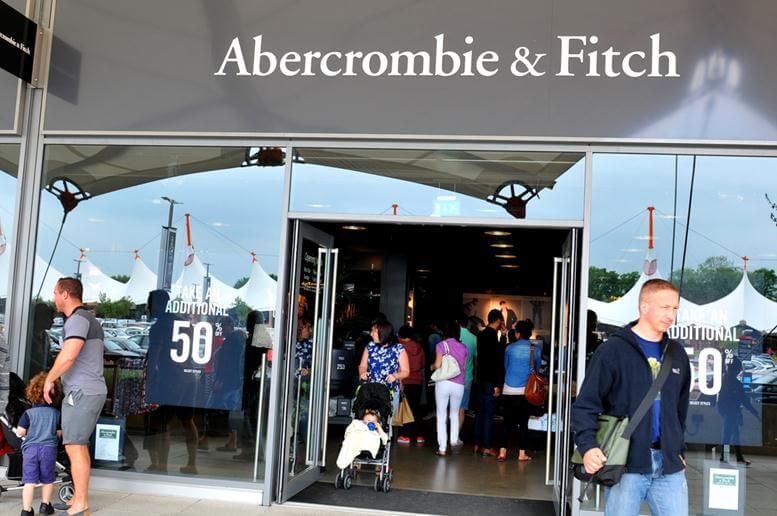 Abercrombie & Fitch Co. (NYSE:ANF) shares closed the market today above 20% after posting better-than-expected earnings in Q3. The retailer beat Wall Street's expectations, fueled by growth from its Hollister label and by momentum in its US stores.
Abercrombie & Fitch Revamp
Abercrombie has always been known for its brand exclusivity and shirtless models, but that is a thing of the past for the retailer. The store has changed its nightclub aesthetic to more of a bright and less noise filled environment. Abercrombie and Hollister have been known for its strong cologne smell, but the retailer has changed that as well. Abercrombie currently owns Hollister and Abercrombie Kids. 
"The recovery at Abercrombie & Fitch is still a work in progress. However, turning around a once very troubled brand is far from easy," Neil Saunders, managing director of GlobalData Retail, wrote in a note to clients on Thursday.
He continued:
"Progress and advancement do not all come at once; this is a step-by-step process that will build over time. We are satisfied that management is on the right road to recovery."
The company has also ditched the heavily logoed clothing. The changes it's made since 2014 seem to have helped the company—given its current earnings.
>> Patagonia Gives Its $10 Million Tax Windfall to Environmentalist Groups
Before today's stock surge, Abercrombie's shares had been down nearly three percent from a year ago. Q3 net income climbed to $23.9 million, from its Q3 revenue of $10.1 million, just a year ago. Store sales at Hollister were up four percent this quarter, while those at Abercrombie were up only one percent. Ambercrombie's digital sales were up 16 percent globally this past quarter.
The store had plans to shut down 60 stores but will now only close down 40 of the worst-performing stores by the end of the year.
Abercrombie & Fitch Stock Movement
According to Yahoo Finance, ANF shares closed the market at $20.67 a share, up +$3.55 (+20.74%) for the day.
Featured Image: Depositphotos © lucianmilasan