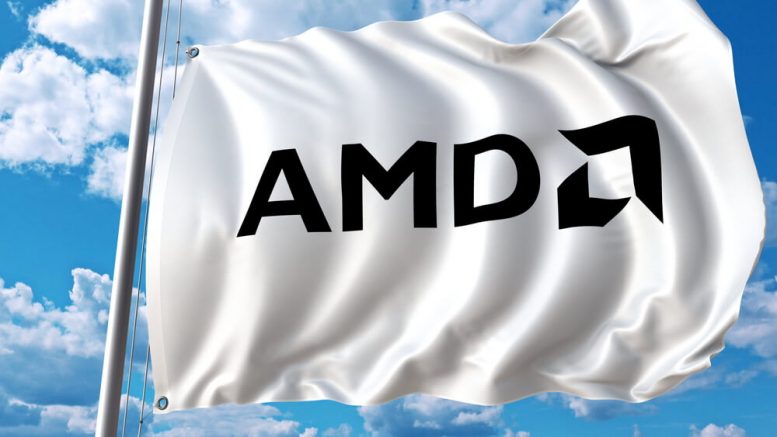 AMD stock moved up in Wednesday's session, jumping about 4% to $28.72 after Advanced Micro Devices Inc. (NASDAQ:AMD) released its first-quarter results, topping analyst estimates.
At the peak of earnings season, Advanced Micro Devices delivered its earnings for the first fiscal of 2019, and in a development that would come as good news for investors, the company managed to beat analyst expectations comfortably.
Solid Numbers
When a company beats Wall Street estimates, then its stock often goes up in response, and AMD stock performance in the quarter is another proof of that. The chip-making giant posted revenues of $1.27 billion for the quarter and beat analyst revenue estimates of $1.26 billion. The profit for the quarter stood at $16 million, and the earnings per share after adjustment of one-time costs and gains came in at 6 cents per share, ahead of analysts' target of 5 cents a share.
More importantly, the company has also projected revenues in the range of $1.47 billion to $1.57 billion for the current quarter. For the same quarter, analyst estimates stood at $1.5 billion. AMD stock has been on a great run in 2019 and has gained as much as 50% so far.
During a conference call with analysts, the company's chief executive officer also stated that AMD had gained customers in the quarter despite rising competition from rival brands.
>> DIS Stock Soaring on Avengers Success: Is There More to Come?
Steady Growth
In an industry in which the competition remains highly intense due to the existence of giant rival chip makers like Intel Corporation (NASDAQ:INTC) and NVIDIA Corporation (NASDAQ:NVDA), AMD has done well to consistently grow its market share over the recent past. During her conference call with analysts, Lisa Su, the CEO of AMD, stated that the company has been able to grow its market share in Q1 2019 and that comes after doing the same in the previous five quarters.
Needless to say, that forms a large part of the reason why investors are flocking to the stock. The CEO went on to add that the Ryzen 5 and Ryzen 7 chips for desktops have seen steady growth, while its processors for smartphones have also shown positive growth. All this points to a largely positive outlook for AMD stock.
Featured image: DepositPhotos © alexeynovikov