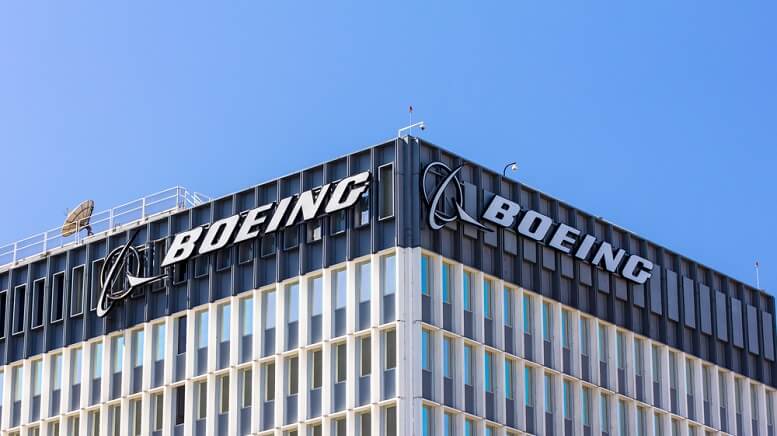 Boeing (NYSE:BA) is reportedly planning to resume full production on its grounded 737 Max aircraft, boosting BA stock in Friday trading.
BA Stock Struggles After 737 Max Grounding
The 737 Max was grounded in March after two crashes in Indonesia and Ethiopia within five months of each other resulted in the deaths of 346 people. BA stock lost as much as 17% of its value within three weeks following the grounding and has since struggled to get back to its year-high of $435.39. However, today's reports that BA could resume production at pre-crash rates as early as February 2020 was well met by investors as BA shares climbed 0.45%.
The aeronautical heavyweight is hoping to produce the 737 Max at a rate of 52 aircraft a month and is aiming to ramp that up to a record 57 by June. The company was forced to cut its output to 42 per month in April following the worldwide grounding and was considering further cuts or even complete suspension of production according to CEO Dennis Muilenberg. Recommencemt of full production is, however, entirely dependant on receiving clearance from the FAA for the 737 Max to be deemed fit to fly once again.
>> ENPH Stock is Already Up 580% YTD: What's Next?
Investors Optimistic
The FAA has said it plans on inviting pilots from around the world to take part in simulations to judge whether the aircraft is flightworthy, including pilots who only had one year's experience of flying the 737 Max. However, the regulator has not specified a definitive time period for these simulations and so Boeing's plans to return the aircraft to the skies early next year may soon be dashed. Regardless, investors in BA stock remain optimistic today that these plans can be realized.
Boeing is the largest exporter in the US and has about 145,000 employees. The majority of 737 Max production takes place at the company's Seattle production facility.
Featured image: DepositPhotos © wolterke