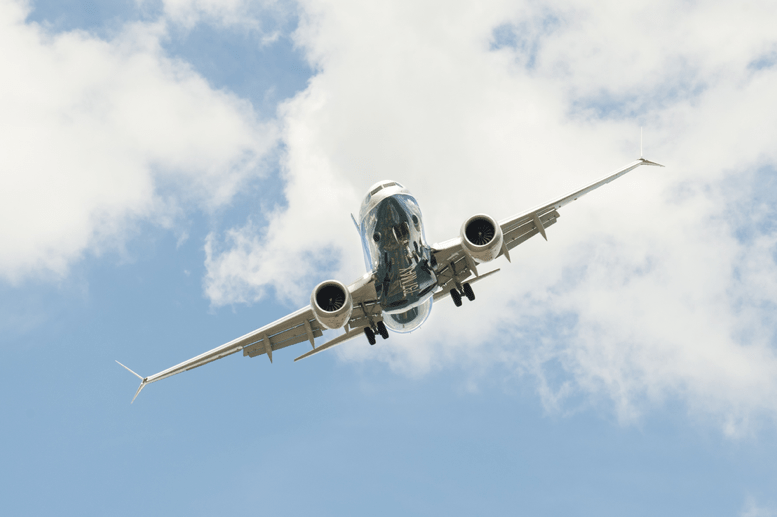 Tragic news from Ethiopia yesterday has led to further queries over Boeing's (NYSE:BA) latest fleet of 737 Max 8 jets. The second incident in only several months, another jet has crashed, killing all 157 passengers on board. 
737 Max 8 Jets
Ethiopian Airlines has said the flight ET302 crashed just six minutes after take-off on its journey to Nairobi from Addis Ababa.
The pilot had reported difficulties and had asked to return to Addis Ababa, the airline said. Though visibility was apparently good, air traffic control reported that the plane's "vertical speed was unstable after take-off."
The 737 Max 8 jet in use was a young plane only active since 2017.
Cause
Though far too early to detail the exact cause of the crash, similarities have been drawn to October's Lion Air crash. Some point to a faulty onboard automated system that's designed to keep the plane from stalling.
It is the second crash in only five months involving a 737 Max 8 plane. As stated, comparisons have been drawn with the Lion Air crash in Indonesia in October 2018.
Now, following the latest incident, a number of airlines have grounded all their planes of the same model.
In speaking with CNN, Mary Schiavo, former Inspector General of the US Transportation Department, said the incident was "highly suspicious."
Saying further:
"Here we have a brand-new aircraft that's gone down twice in a year. That rings alarm bells in the aviation industry because that just doesn't happen."
Lion Air Crash
In October's Lion Air crash, the pilots appeared to struggle with a new feature of the Boeing 737 Max 8. This feature is an automated system designed to keep the plane from stalling. Preliminary findings in this incident said the anti-stall system repeatedly forced the plane's nose down, despite efforts by pilots to correct it.
>> Leaving Neverland: Simpsons to Axe Episode Featuring Michael Jackson
This crash killed all 189 people on board.
The Lion Air plane was also new, and the accident happened soon after take-off.
Soon after this crash happened, Boeing sent out emergency warnings to airlines regarding the potential issue with the anti-stall system. Boeing is reportedly working on a software patch to fix the 737 Max 8 issue, according to Reuters.
Boeing stock is understandably tanking on the news, down nearly 8% at the time of writing on the NYSE.
Featured Image: DepositPhotos © nelsonart