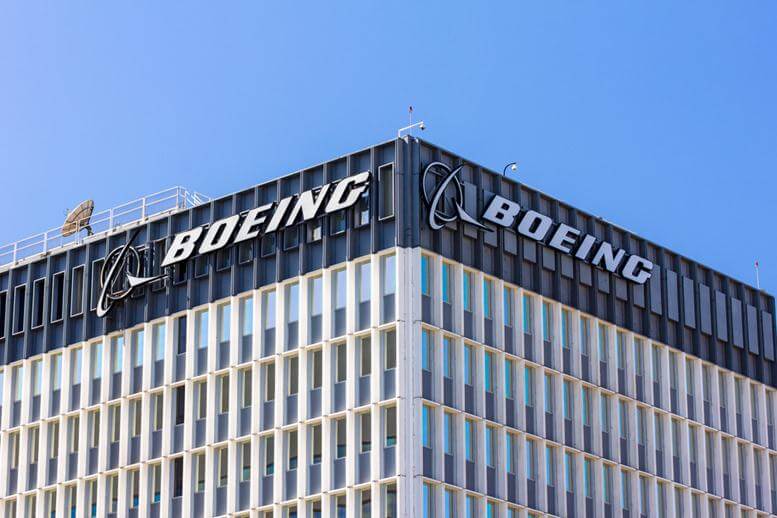 Boeing (NYSE:BA) is preparing to warn pilots of a Max 737 system error. This is significant timing; a Lion Air aircraft lost control off the coast of Indonesia and crashed last week.
Lion Air Flight 610 took off from Jakarta Airport, bound for Pangkal Pinang. It was only 13 minutes into its flight when it went down. It is assumed that all 189 passengers and crew were killed.
Lion Air Crash, Max 737 System Error
Today, aerospace giant Boeing is getting ready to alert pilots of a significant error that could occur on its new fleet of 737 Max passenger jets.
According to the company, inaccurate readings in an onboard flight monitoring system can cause the jet "to abruptly dive." There is "a sensor failure."
Bloomberg has reported that "existing procedure" can help fix the issue if it arises mid-flight; it detailed this further:
"Boeing will warn pilots to follow an existing procedure to handle the problem […] Under some circumstances, such as when pilots are manually flying, the Max jets will automatically try to push down the nose if they detect that an aerodynamic stall is possible."
Did this Max 737 System Error Cause the Lion Air Crash?
The jet involved in the Lion Air crash was a Max 737. But it remains unclear whether investigators have determined that this system error was the cause of the crash. However, it is raising eyebrows that Boeing is choosing to send out this warning now, so soon after the incident. 
>> Facebook is Having a Rough Time Over the US Midterm Elections
According to Indonesia's National Transportation Safety Committee, the pilots in the Lion Air crash reported an "erroneous airspeed indication" soon after taking off from Jakarta airport.
Though the investigation is still ongoing, a faulty sensor may have wrongly indicated that the plane was flying too steeply, forcing it into a nose-dive.
Featured Image: Depositphotos /© wolterke