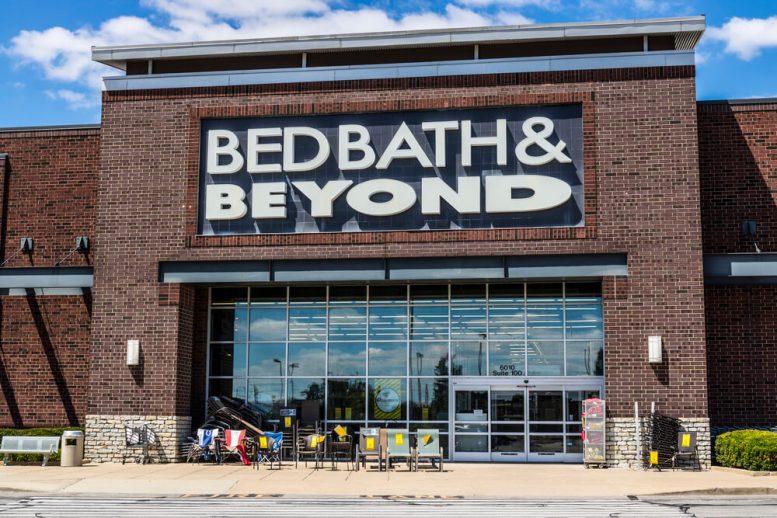 BBBY stock pulled back by over 10% this week after Bed Bath & Beyond Inc. (NASDAQ:BBBY) reported poor comparable store sales growth. However, the stock is still up by 60% year-to-date.
Reduced sales compounded by falling profitability are the latest tailwinds that continue to clobber BBBY stock. After yet another abysmal quarter depicted by a 1.4% drop in comparable store sales, Bed Bath & Beyond's market sentiments appear to have taken a hit.
Comparable Sales Decline
Comparable store sales dropping for three consecutive years continues to raise serious concerns about BBBY stock's long-term prospects. Bed Bath & Beyond is experiencing declining sales despite taking such actions as sending customers coupons as a way of getting them to shop more often. As it stands, the coupon strategy appears to be failing miserably.
In defense, the company's executives insist they are more focused on prioritizing profitability rather than on term sales growth. Cutting costs as a way of propping earnings has come into play even as the management continues to invest in long-term growth initiatives.
However, it appears these deployed strategies will take much longer to bear fruit. Gross profit margin in the recent quarter fell to 34.7% of sales, from 35.9% reported a year earlier. Profitability, on the other hand, landed at $4.1 billion, down from $4.4 billion in 2017.
BBBY Stock: Reducing Coupon Reliance
Concerned by a decline in sales, Chief Executive Officer Steven Temares has confirmed plans to try to reduce the company's reliance on coupons, rather than scrapping them altogether. Scrapping coupons altogether could have a catastrophic impact as coupons have become entrenched in customers' shopping patterns in BBBY stores.
>> JEDI Project: Amazon vs Microsoft for $10 Billion Pentagon Cloud
"We also continue to optimize our coupon strategy through coupon exclusions, adjusting our value offers, and limiting coupon availability. Of course, actions like these do have a near-term impact on sales, but they benefit our overall profitability," explained Mr. Temares.
When it comes to advertising, BBBY intends to improve the efficiency of direct mail events as well as digital marketing.
The road ahead to profitability could be challenging for BBBY stock as a reduction in coupons could hurt sales. Competition online as well as increased investments could also take a toll on profit margins.
Featured image: DepositPhotos © jetcityimage2