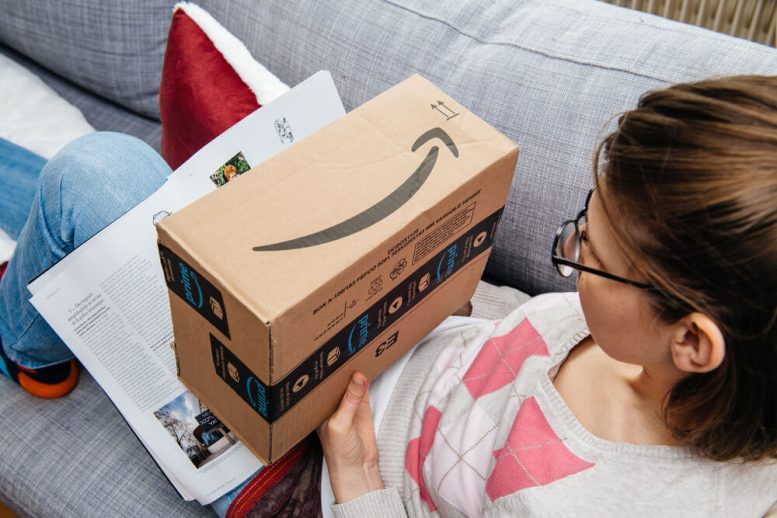 According to a Bloomberg report, Warren Buffet's investment firm Berkshire Hathaway (NYSE:BRK.A) has bought shares in Amazon (NASDAQ:AMZN). Amazon stock is currently reacting to the news, climbing nearly 4% and selling for $1,961.11 USD at present.
Amazon stock has already climbed 27% so far this year.
Berkshire Hathaway Buys Amazon Stock
The exact amount purchased remains undisclosed, but the transaction will show up in a regulatory filing later in the month. When making reference to the prime opportunity to invest in Amazon, Buffett had previously said "we missed it," suggesting the company was never going to make the leap.
But it has.
In an interview with CNBC, the billionaire tycoon said further that he was a "fan" of the e-commerce giant and went on to say he was "an idiot for not buying" Amazon stock in the past.
The comments were made ahead of the annual Berkshire shareholder meeting, taking place this Saturday in Omaha, Nebraska.
The purchases were made by investment managers Todd Combs and Ted Weschler, who have also made some of Berkshire's other more-loftier purchases including a stake in Apple Inc (NASDAQ:AAPL).
Technology Stock
The Amazon stock purchase may surprise some because Buffett has traditionally avoided tech stocks citing his lack of understanding of the products and markets.
>> MNST Stock Extends Rally on Monster Beverage's Strong Earnings
A troublesome $10 billion investment into IBM (NYSE:IBM) was one exception made in 2011. The investment didn't deliver as hoped and by 2018, Berkshire had sold-off nearly all its stake in the company.
Then in 2016, Berkshire jumped into Apple. At the time, Apple shares weren't cheap, valuing around $105 USD per share. Now, however, AAPL stock is trading at almost double that value.
With this venture a success, Berkshire's stake in the brand now stands at more than $50 billion.
How will Berkshire's stake in Amazon pan out? Are you surprised that the company bought Amazon stock?
Featured Image: DepositPhotos © ifeelstock