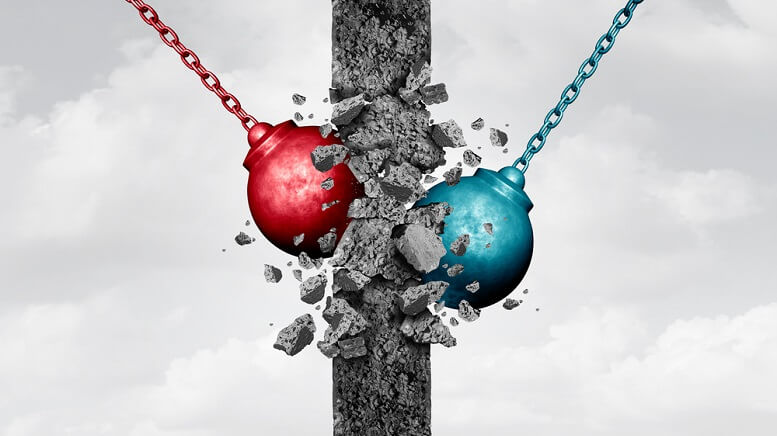 Boeing stock dropped another 15% after Boeing Co (NYSE:BA) announced on Wednesday that it will be using its $13 billion credit line to the last penny and also took measures to save cash.
Boeing Struggling Following the Grounding of 737 MAX Planes
On Wednesday, reports emerged that the company was planning to draw down the rest of the amount of its $13.825 billion loan. The plane-maker received the credit agreement last month from a group of banks, which included JPMorgan Chase (NYSE:JPM) and Citigroup Inc. (NYSE:C).
The company has been struggling ever since the grounding of its 737 MAX airplanes worldwide after two of the planes were involved in deadly crashes. There have been repeated delays in returning the 737 MAX into service. The company has suspended production of the planes and has indicated that it expects the airplanes to resume service by mid-2020.
Boeing CEO Dave Calhoun indicated that the company was taking measures to curb business pressures resulting from the pain that suppliers and customers are feeling.  He added that it was important for any company to save cash, especially during challenging periods.
Boeing stock slumped 14.505% to $161.25 after hitting a new 3-year low of $155.55.
Boeing Announces a Hiring Freeze
In a memo to employees, Boeing indicated on Wednesday that it was planning to freeze new hiring and also overtime, with the exception of critical areas, as it moves to conserve cash. This move comes as growing concerns over the coronavirus pandemic impact air travel, which is likely going to impact the company's commercial airplanes business, Boeing's largest revenue stream.
>> CLDR Stock Jumps 10% After Q4 Earnings Top Estimates
According to a source familiar with Boeing, there is a possibility of furloughs or layoffs, but this will be considered as a later action. Similarly, there is a feeling that the aviation industry could see massive job cuts as it feels the pressures of dropping air travel demand because of the coronavirus pandemic. A company official confirmed that, for now, they are not planning to cut jobs, but the company is closely monitoring its business.
So far this month, Boeing stock is one of the biggest losers on the NYSE, with a fall of over 40%.
Featured image: DepositPhotos ©