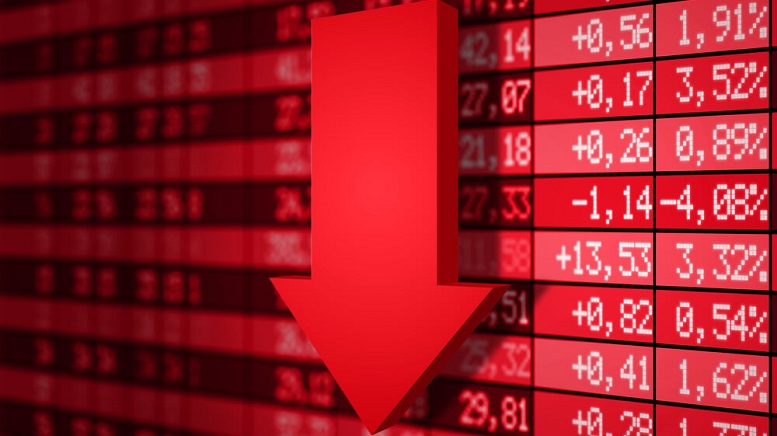 Boeing stock is going down and moving against the market on Thursday as the US Federal Aviation Administration has recognized a new risk with Boeing's (NYSE:BA) 737 MAX.
Major Setback
The world's biggest aircraft maker, Boeing, has been in the eye of a storm ever since its 737 MAX crashed last year. Ever since the crash, airlines and airline regulatory authorities have been investigating whether the plane is fit to fly, and the company has been in a bit of turmoil. All such planes have been grounded since then.
While Boeing has been hoping for the regulatory green light, it received another setback today after the United States Federal Aviation Administration unearthed another fault in the 737 MAX Airbus. Unless that flaw is corrected, the plane cannot be certified to resume flying.
According to sources that are aware of the developments, it is not yet clear whether the recently discovered flaw could be corrected with a tweak in the plane's software or if it is a wider problem related to the hardware. If the issue is hardware-related, then it could be a much bigger setback for Boeing.
Boeing stock, one of the biggest components of the Dow, is down 2.90% and now selling at $263.95.
However, it is all speculation at the moment since the FAA has refused to make the nature of the flaw public yet, and that should cause a lot of anxiety for Boeing. It is the company's largest selling Airbus, and the longer it remains out of circulation, the worse the situation gets for the company. It has been grounded by regulatory authorities all over the world since March of this year.
>> MU Stock Jumps 12% Twenty-Four Hours After Posting Fiscal Highlights
The latest setback means that a test flight on the 737 MAX cannot be conducted until July 8, according to reports. In addition to that, a source has gone on to state that there could be further delays since the FAA will need a few weeks to figure out whether the flaw has been ironed out or not. In an emailed statement, the FAA has stated that it will only certify the 737 Max for flying when they "deem it is safe to do so." Boeing's wait for clearance could be a long one.
Boeing stock is up 13% for this year. But, the stock has slumped 18% since early March from its 52-week high of $446.01.
Featured image: DepositPhotos © Thomaspajot