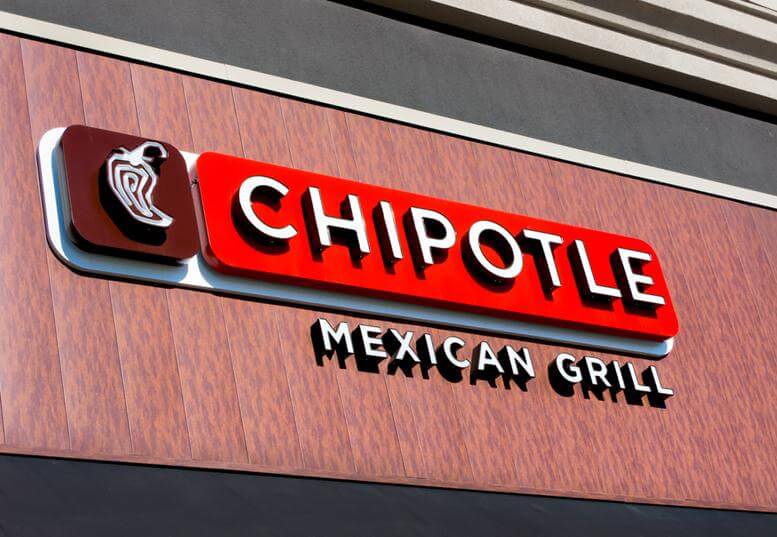 Chipotle Mexican Grill (NYSE:CMG) has done it again! The Mexican fast-food restaurant has always been a step ahead of the trends. Now, they are targeting New Years Resolution dieters and helping them with their health goals.
Chipotle Menu for Dieters
There are tons of different diets out there. This isn't new. Chipotle announced this morning that it will implement a new line of LifeStyle bowls targeting individuals that are Paleo, Keto, and even those following the Whole30 diet.
"Now more than ever, Americans are embracing new and varied approaches to healthy living and wellness," said Chris Brandt, chief marketing officer at Chipotle. "We've watched guests custom create lifestyle-specific bowls when ordering in our restaurants, so it made sense to offer delicious options via our online channels that help people easily order bowls with real ingredients that fit their wellness goals."
These new bowls are exclusively available through the company's mobile app for pickup or delivery. From the beginning, Chipotle has centered its company around real ingredients. The Mexican food restaurant serves responsibly sourced food that doesn't have added colors, flavors, or additives. The meats served at its restaurant are either grass-fed or free range organic. In addition to the meat quality, most of the vegetables used come from small local farms.
>> Facebook Scandal: Guidelines for 'Political Speech' Leaked
Chipotle's new Lifestyle bowls available for order include:
Whole30® Salad Bowl: Romaine lettuce, carnitas, fajita veggies, tomato salsa, and guacamole.

Paleo Salad Bowl: Romaine lettuce, barbacoa, fajita veggies, green salsa, and guacamole.

Keto Salad Bowl: Romaine lettuce, carnitas, red salsa, cheese, and guacamole.

Double Protein Bowl: White rice, black beans, chicken (full portion), steak (full portion), red salsa, romaine lettuce, and sour cream.
What do you think about these additions to the Chipotle menu?
Chipotle Stock Movement
According to Yahoo Finance, CMG is currently trading at $444.74 a share, up +$12.95 (+3.00%). The company's stock took a hit in 2015 after its vegetables contained salmonella, but the company is making a comeback.
Featured Image: Depositphotos/wolterke