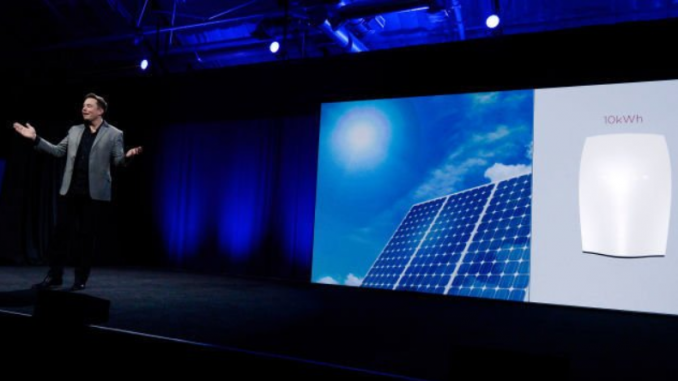 Tesla Selling
So
lar
Panels at Home Depot.
Tesla, Inc. has been making headlines lately. Earlier this month, it was because Tesla (NASDAQ:TSLA) employees were forecasting that there will be even more delays in Model 3 production. Then, it was because CEO Elon Musk's The Boring Company started selling flamethrowers. Yeah, you heard that right: flamethrowers. Today, the Tesla headlines are centering around the fact that the Palo Alto-based company is going to start selling both its Solar Roof products and Powerwalls at Home Depot (NYSE:HD).
What Do We Know?
According to Bloomberg, the 58 billion market cap company is going to start installing selling spaces at roughly 800 different locations. This is significant news not because it is the first time Tesla has worked with Home Depot – because it's not – but because this is the first time Tesla-branded Powerwalls and solar panels will be shown at in-store displays. Despite the news, the Tesla stock ended the trading day down nearly 2%. Meanwhile, the Home Depot stock also ended the trading day seeing red; the stock closed down close to 3%.
>>Tesla Stock Is Down 2%. Find Out More Here
At this point, it seems like Elon Musk is really trying to expand his portfolio. Can we blame him though? If I had his following, I would probably try to dip my feet in the water of other industries as well. Musk is a smart guy, and even though solar panel installations are forecasted to increase 5% because of Donald Trump, Tesla has a plan; the auto manufacturing company plans to produce its own panels by using imported cells.
As for other news about the company and Elon Musk, we've seen quite a few different headlines over the past couple days. For starters, Musk's The Boring Company is sold out of flamethrowers (3.5 million dollars worth of flamethrowers were sold) and Tesla also informed the public of how its truck charging stations will be built. Additionally, the CEO of Ferrari (NYSE:RACE) has come forward with a somewhat less popular opinion on the California-based company, stating that the Model S vehicle is not a "supercar".
Featured Image: Twitter