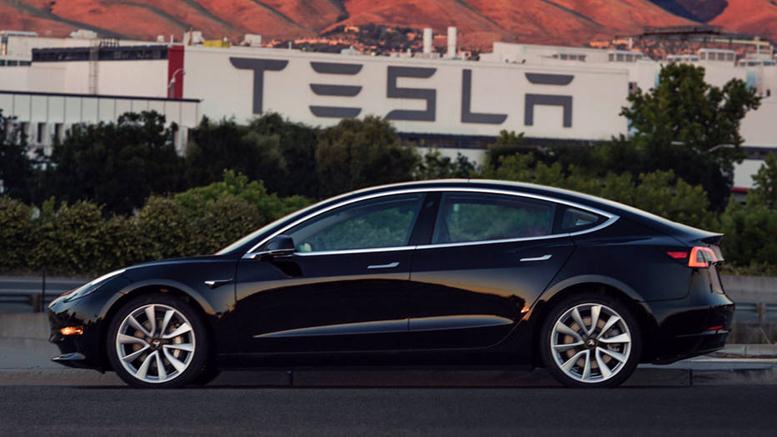 Tesla's Model 3 Production is to be increased again. Electric automotive company Tesla Inc. (NASDAQ:TSLA) is planning for an increase of approximately 6,000 new Model 3 cars per week.
According to an article from the website Electrek, CEO Elon Musk is planning for the company to meet this target by the end of June.
Previously, the electric car maker aimed to produce approximately 2,500 Model 3s per week, towards the beginning of April. Tesla's Model 3 production was lagging in comparison to the company's target estimates.
Tesla halted the manufacture of its other electric vehicles in an attempt to meet the new target.
>>>Tesla Halts Production of Model S and Model X Electric Vehicles
In an email obtained by Electrek, from Musk to Tesla employees, the company will plan to stop production of Model 3s at the Giga and Fremont factories "for three to five days in order to do a comprehensive set of upgrades."
Musk stated in the email that this should allow Tesla to reach a target of 3,000 to 4,000 Model 3s per week, by May.
In an article posted by Reuters, investors are watching the company and are waiting to see whether or not the automotive company will be able to make such high targets.
>>>NTSB Removes Tesla from Most Recent Model X Crash Investigation
Musk was also quoted in the email advising "any Tesla department or supplier that is unable to do this will need to have a very good explanation why not, along with a plan for fixing the problem and present that to [Musk] directly."
Analysts have suggested that the company may be in need of more funds, according to Reuters, but Musk has said that Tesla does not need any new funds for the year.
Shares of Tesla went up by two percent and has reached a high of $300.23 USD, so far.
The company closed at a share value of $287.69 on Tuesday.
Featured Image: twitter